Our unique online gallery offers a variety of original Canadian fine art paintings and hand-pulled prints
by prominent contemporaries of the Group of Seven and other talented, well noted
mid-20th century artists.
Plus you will find an authentic collection of folk art, decorative accessories and rare collectibles together with a fabulous collection of top quality vintage hooked rugs.
As always. . . Distinctive 20th Century Canadian Fine Art & Rarities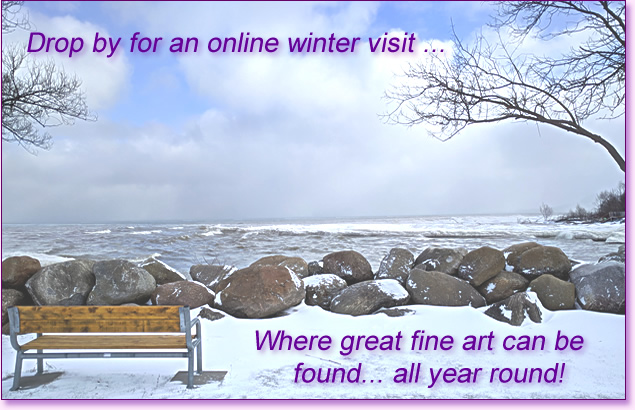 CONSTANCE "CONNIE" HAMILTON SPEIRS WILLS (1938-2018)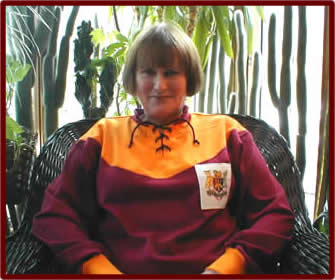 Born on May 23, 1938 in Toronto, Ontario, my beloved wife, very best friend and partner in the fine art and antiques business passed away at Chapman House Hospice in Owen Sound, Ontario on Monday, May 21, 2018.

Connie so much enjoyed and loved being in the Canadian fine art and antiques business, where we both operated our gallery, produced a quarterly antiques magazine entitled 'Georgian Antiques Digest' for more than twenty years, plus over that same time span presented over forty successful winter and summer antiques in Thornbury, Ontario.

Connie was predeceased by her sister Betty Perry of Toronto, and by her parents James and Edith Speirs also of Toronto. She will be sorrowfully missed and forever lovingly remembered by me, her husband and partner, Cliff Golas of Thornbury.

Connie was the driving force and originator of Thornbury's 'Old Fashioned Xmas', a yearly event which she started in the early 1980's and is still continued each year in Thornbury. She will be joyously remembered by the many friends that she made in this business and in the more than fifty years of living and working in Thornbury.

Connie was also the very proud granddaughter of the professional British/Scottish footballer and WW1 war hero "Jimmy Speirs" who was the captain and overtime goal scorer to win the prestigious British FA Cup in 1911. Connie is pictured here wearing a replica of the jersey that Jimmy Speirs wore during his time with the Bradford City FC "Bantams". This jersey was a generous gift from our british friend, Andrew Pickles, creator of the website www.jimmy-speirs.co.uk, dedicated to the memory and achievements of Jimmy Speirs. Her granddad Jimmy died from wounds received on the 20th of August, 1917 at Passchendaele and is buried at Dochy Farm New British Cemetery near Ieper (Ypres), Belgium.



<! a href="http://www.jimmy-speirs.co.uk" target="_blank" www.jimmy-speirs.co.uk, >