WILLIAM JOHN HOPKINSON SCA
(1887-1970 )
Listed Canadian Artist
Oil on Panel - ca. 1940
Signed by the Artist
Titled Verso: "Winterlude"
Size - h: 24 in. by w: 30 in.
Please enquire regarding price
Though it was not noted on the verso of this painting other than the title "Winterlude", the scene depicted is of the Agawa Canyon in the Algoma region of Ontario's north that so inspired the Group of Seven and others to create some of Canada's most notable landscape art.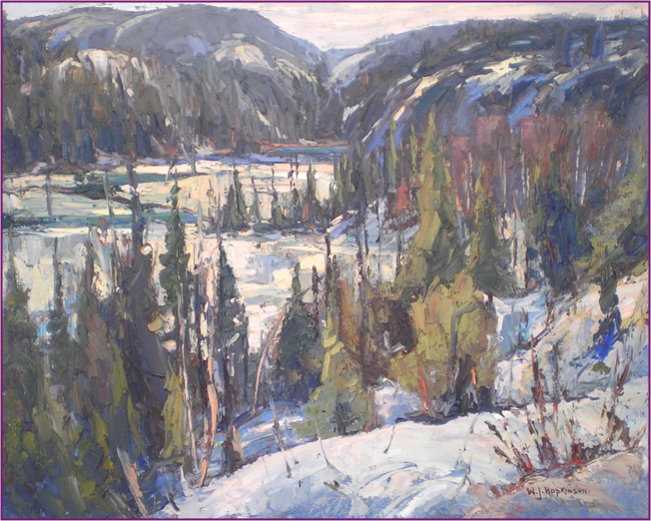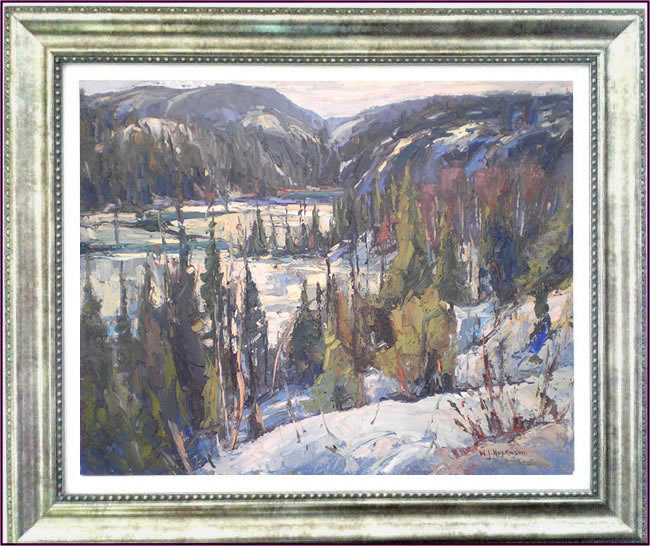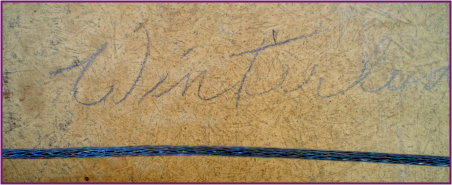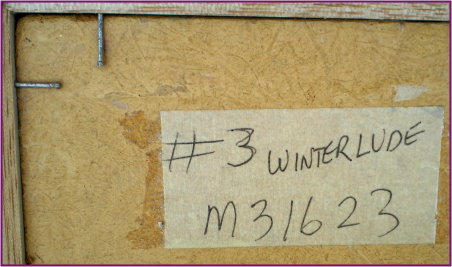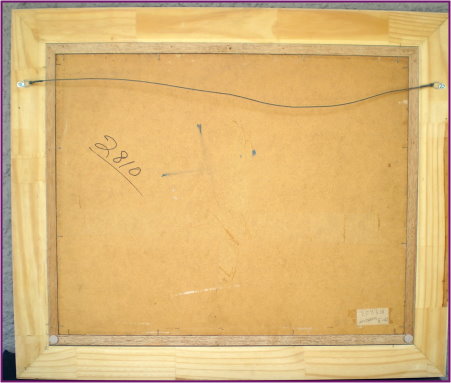 HOPKINSON, William John SCA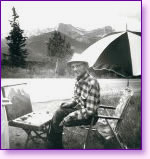 William was born in London, England in 1887 and came to Canada in 1912. He exhibited with the Royal Canadian Academy, the OSA, in various Toronto and Vancouver galleries and with the Nova Scotia Society of Artists. He was one of the founders of the Newmarket Art Club.

William painted landscapes from coast to coast in Canada, many times with members of the Group of Seven. His paintings hang in many notable commercial and private collections.

William was a member of the Society of Contemporary Artists.

Bill Hopkinson passed away in 1970.

Painting Ref No: 9IOEX16-S/MAEX