ROBERT LEE CHADWICK

(1905-1971)
Listed Canadian Artist
Oil on Board – Signed by the Artist
Title verso: Street in Gloucester (lightly in pencil)
Please enquire regarding price

Take note: This impressionist gem is an important small sized work by this talented Canadian artist, painted somewhere in the late 1940's or early 1950's at the height of his artistic career. It is exquisitely displayed in an authentic hand-carved and gilded frame that is in it's own realm a fine collectible piece. The setting of this painting is one of the many side streets in the artist's colony in Gloucester, Mass., where numerous Canadian artists visited and joined other fellow artists in painting many of the local quaint village settings.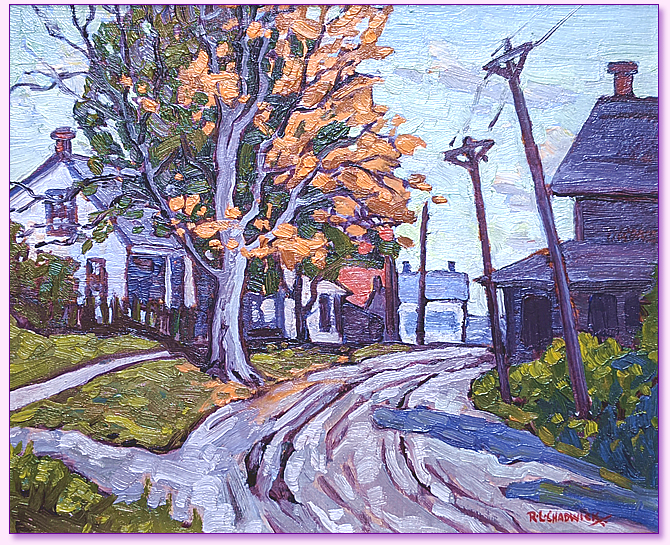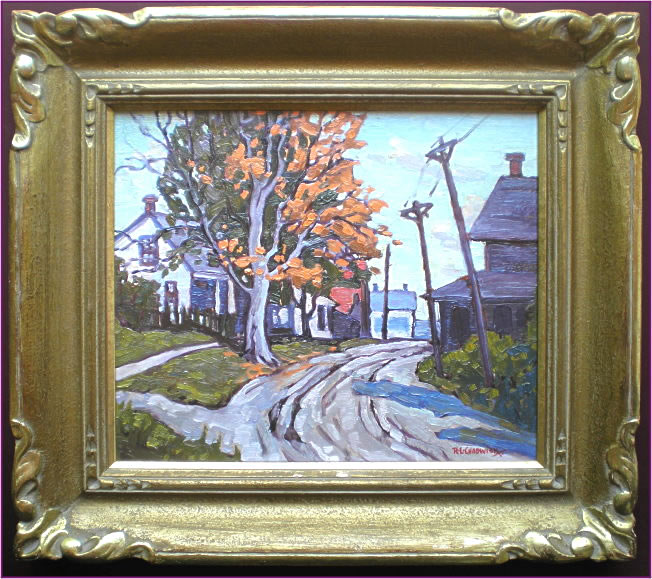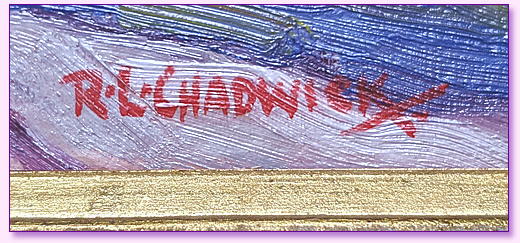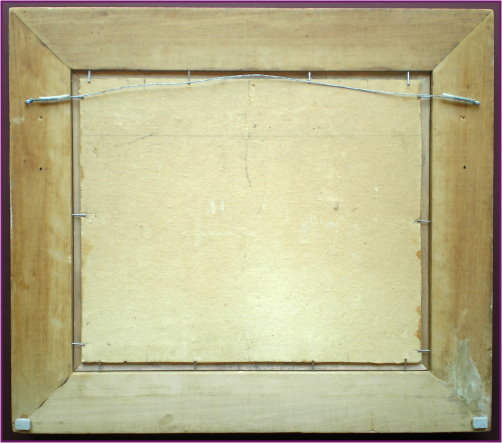 CHAÐWICK, Robert Lee

Robert was born in Heywood, Lancashire, England in 1905 and immigrated to Canada in 1919.

Robert worked in oils and watercolours and painted a wide variety of subjects including scenes of rural Ontario, Quebec and the Maritimes. He also travelled across Canada and into the United States where he painted in Gloucester, Mass., along with many of his fellow contemporary artists.

Although he was not a member of any noted artist's associations he did exhibit with the RCA between 1940 and 1945 at numerous showings.

Robert Chadwick passed away in 1971.

Painting Ref No: 7MEAX15SY-S/TUEX