EDITH GRACE COOMBS OSA, CSGA, FCA, AOCA
(1890-1986 )
Listed Canadian Artist
Oil on Board
Signed by the Artist
Titled Verso: "Ontario Trilliums, Magnetawan, Camp Charmette, 1966"
h: 16 in. by w: 20 in.
SOLD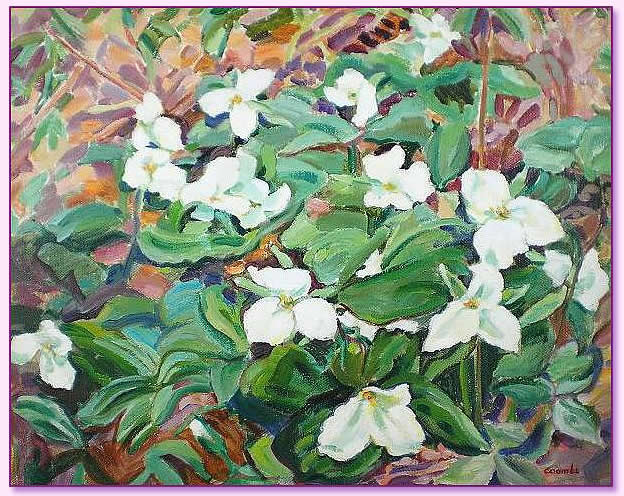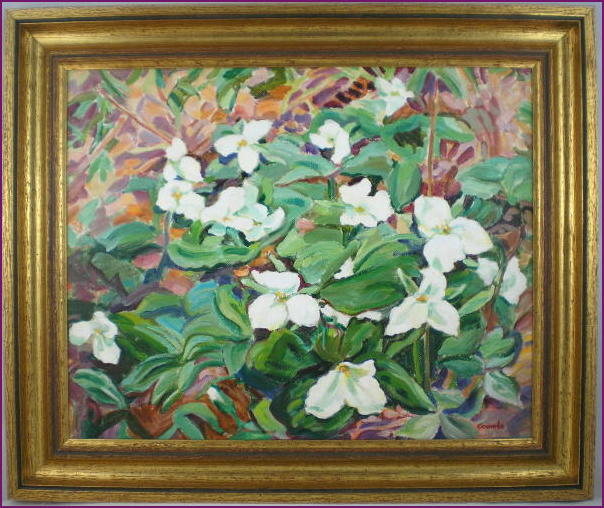 COOMBS, Edith Grace OSA, CSGA, FCA, AOCA

Edith was born in Hamilton, Ontario in 1890. She received her diploma from the Ontario College of Art in 1918 and later taught at the OCA as an Associate Instruction and then Instructor; during which time she also studied at the New York School of Fine Art.

Edith's association with the Group of Seven influenced her work. Recognized for her floral paintings, she was also a landscape and portrait painter in oil and watercolour. She also studied and sculpted under E. Hahn and did book illustrations.

Edith exhibited with the Royal Canadian Association and the Art Association of Montreal.
Edith died in 1986.