ADRIAN DINGLE RCA, POSA, OIP

(1911-1974)
Listed Canadian Artist - Oil on Board
Signed by the Artist - ca. 1950
Titled Verso: "With Strings Attached"
H: 12 in. x W: 27 in.
SOLD

We currently have aother Andrian Dingle painting for sale:


Return to Folly Cove - Cape Ann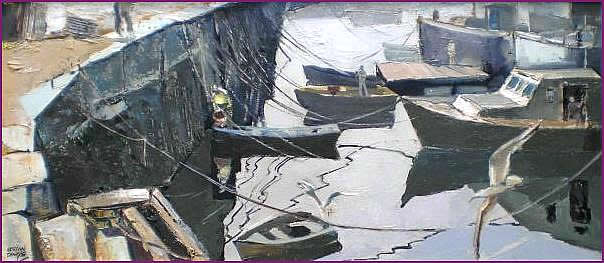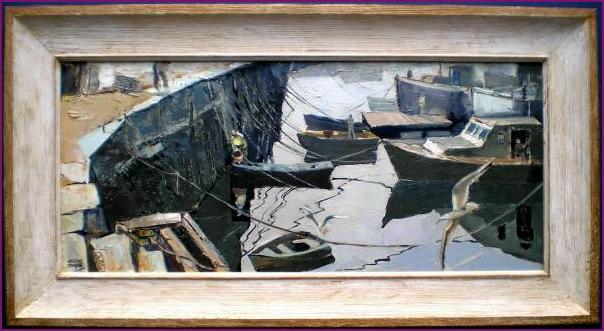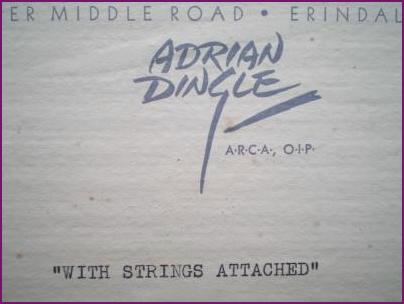 DINGLE, Adrian (John Darley) RCA, POSA, OIP



Adrian was born in Wales in 1911 and came to Canada in 1914 with his parents, settling in Oakville. He studied art under J.W. Beatty at OCA as well as in London, England.

Known for his marine subjects his technique is described as ". . . creating a brightness, or feeling of presence of light, no matter how dark or fogbound the colours, presenting paintings that glow with brilliant colour." Adrian's palette contained over 40 shades of grey developed by him.


He is represented in the National Gallery, the London Art Museum as well as in the collections of several banks and some large corporations. This well respected artist died in 1974.