Montreal Artist, Member of the Art Assoc. of Montreal, 1881-Unknown
Oil on Board - ca. 1935
Signed by the Artist
H: 10 in. by W: 14 in.

SOLD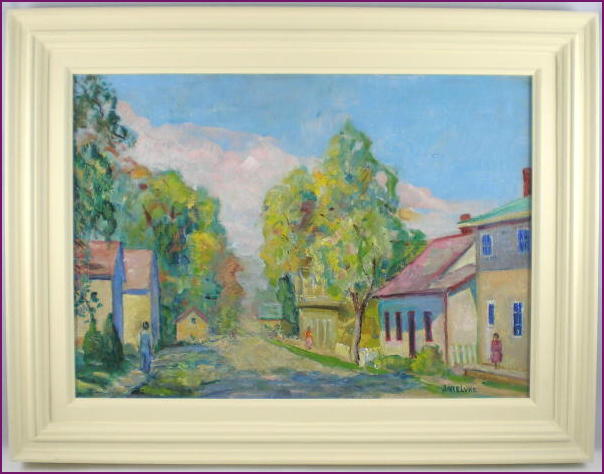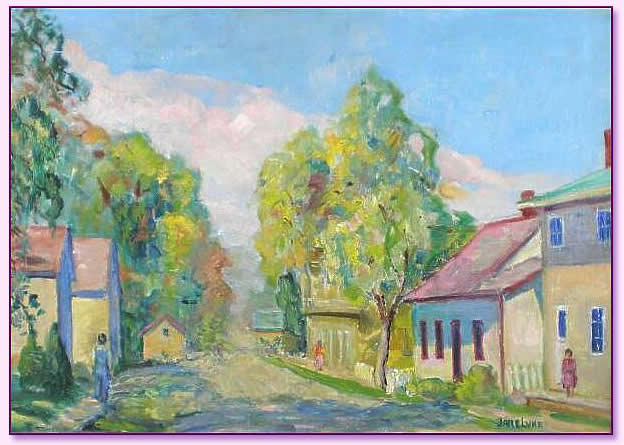 Jane was born in Chicago, Illinois in 1881. She came to Canada in 1904 at the time of her marriage. She studied art at the Art Association of Montreal under the tutelage of George Horne-Russell, William Brymner and Berthe des Clayes. Jane was also a friend and fellow painter of Henrietta Mabel May, the important Montreal artist and member of the Beaver Hall Group and the Canadian Group of Painters.

Jane worked in oil and became known for her Montreal and small village streetscapes. A Montreal newspaper, the Montreal Daily Star art critic noted: "Two studies in oil of old French-Canadian cottages are outstanding. Mrs. Luke uses a firm vigorous brush stroke and applies her colours raw and boldly, allowing them to combine in the eye of the spectator with the result that she achieves a dazzling light in the manner of the Impressionist School. Her pictures are also imbued with much charm in virtue of their subject and setting."

Jane became a member of the Montreal Art Association in 1926 and was active in Montreal from 1922 to 1944. Jane also exhibited with the Royal Canadian Academy and with the Art Association of Montreal.