JAMES McCORKINDALE

(1886 - 1956)
Oil on Canvas Covered Wood Panel - ca. 1950
Signed by the Artist
Magnificent detailed floral painting
Exhibited at the 69th Exhibition Montreal Museum of Fine Art in 1952
h: 16 in. by w: 20 in.
SOLD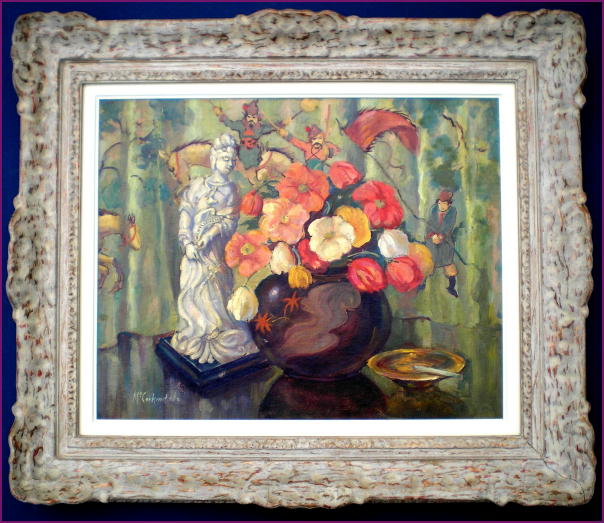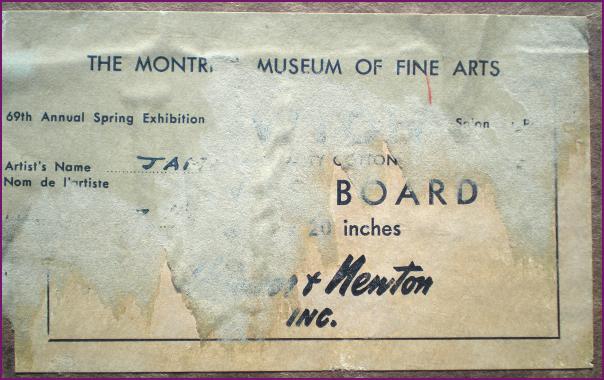 McCORKINDALE, James


James McCorkindale was born in Glasgow, Scotland in 1886 and studied art in Glasgow before immigrating to Montreal in 1912.

Working in oil and watercolour, he is best known for his landscapes and harbour scenes with boats. James painted in Gloucester, Massachusetts, Nova Scotia and Baie St. Paul, Quebec.
McCorkindale worked as a commercial artist and eventually became the Director of the Art Department of Sir George Williams University, in Montreal. He exhibited his work at the Art Association of Montreal and the Royal Canadian Academy and today his work is found in many Canadian and British collections.
James died in 1956.