LILLIAN JEAN McGEOCH

(1903 - 1992)
Listed Canadian Artist
Oil on Board - Signed by the Artist
Titled Verso: "Sugar Bush"
Size: h. 10 in. by w. 12 in.
SOLD

•Please Contact Us If You would Like To Sell A Lillian McGeoch Painting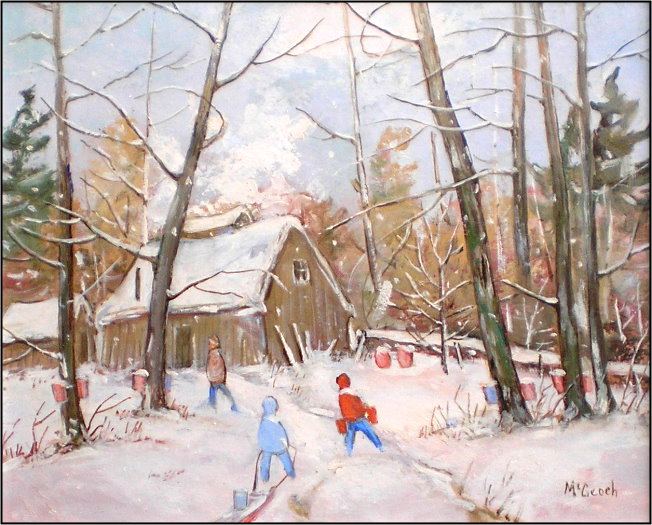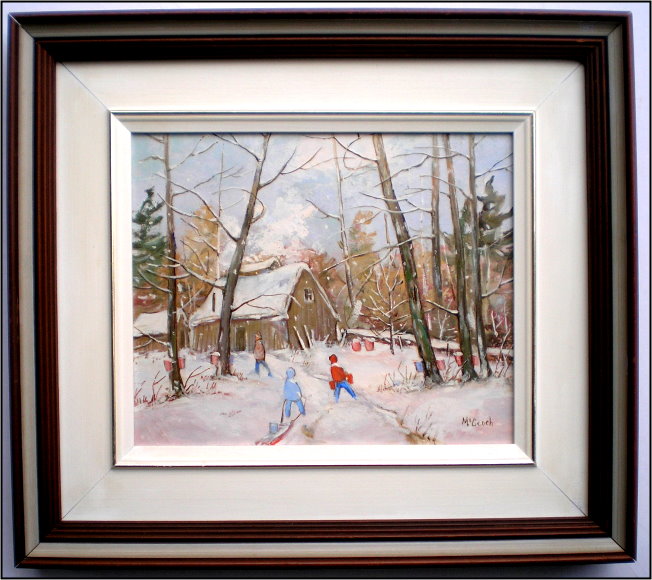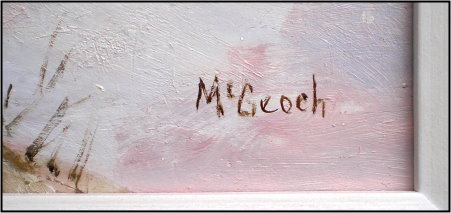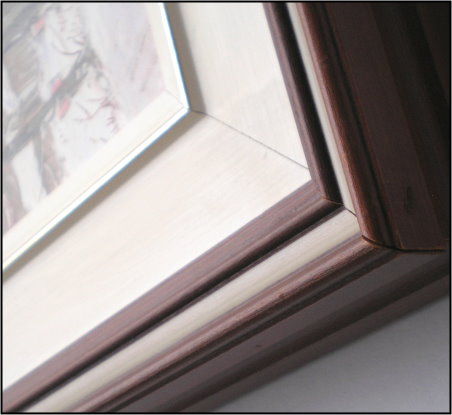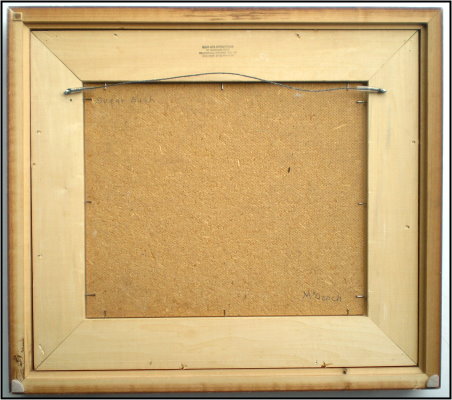 McGEOCH, Lillian Jean (1902-1992)
Lillian McGeoch was born at Sundridge, Ontario in 1903. She studied at the Ontario College of Art under J.W. Beatty and G.A. Reid and at summer school at Port Hope. Lillian also studied and worked in various groups in Toronto, Nova Scotia and Rockport, Maine, United States.

While studying at the Toronto Central Technical School under Alfred Howell she won two successive scholarships. She also worked as a free lance commercial artist and taught art to various art groups.

Lillian was devoted to landscape and still life with different media, including oil and tempera plus she also did sculptural metal work, wood carving and clay works.

Her paintings were exhibited in several solo exhibitions at Halifax (1950); the Toronto Lyceum Club (1957); the Women's Art Association, Toronto (1961); Richview Library, New Toronto., Ontario. (1967, 1969); Newport Hotel, Clarkson, Ontario (1968) and at the Douglas Art Gallery, Toronto.

Lillian died in 1992.