WLADIMIR SCHEPANSKY

(1895 - 1985)
Oil on Canvas - ca. 1960
Signed by the Artist
Maple Sugar Time
h: 16 in. by w: 20 in.
SOLD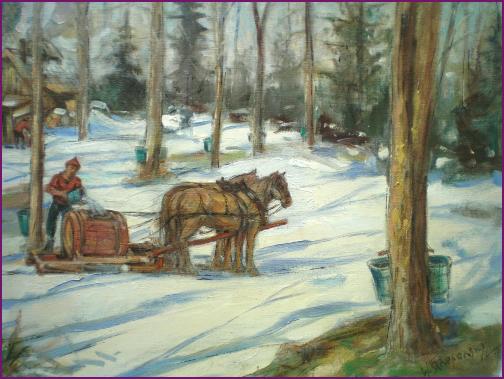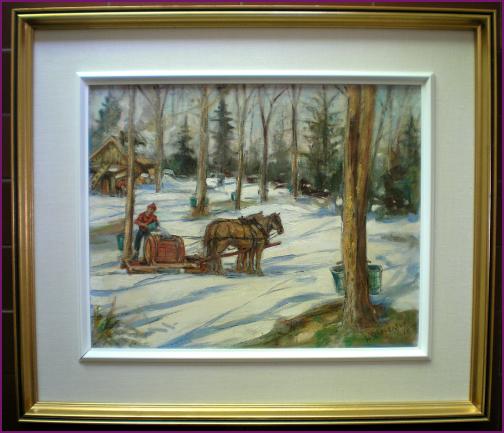 SCHEPANSKY, Wladimir

Wladimir was born in Poland and studied art at the Imperial Academy of Art in St. Petersburg, Russia. He lived in Finland, Sweden and Paris, France where he won many prizes for his artwork; he eventually immigrated to Montreal in 1948.

Working in oil, his subjects included Montreal streetscapes, buildings and landscapes and he worked in several styles depending on the subject matter. He also designed theatre sets and ballet costumes while living in Paris.

Wladimir exhibited and sold his works in Russia, Finland, Sweden, Paris and Canada.
His work is of very high quality and is sought after by art collectors in both North America and Europe.

He resided in Ste-Adèle, Quebec and died in 1985.