GEORGE THOMSON, OSA

(1868 - 1965)
Listed Canadian Artist
Oil on Art Board- Signed by the Artist
Titled & Signed Verso: A Secluded Home by Geo. Thomson (gift to Florence Robinson)
ca. 1940 - Georgian Bay Area
h: 10 in. by w: 12 in.

Please enquire regarding price

Take note: This is an important small work by this talented artist and brother of Tom Thomson, painted circa 1940 at the height of his artistic career. Paintings with this focus of attention by George rarely, if ever, come up for sale anywhere in the art marketplace. So this work should be considered somewhat unique in the range of George's repertoire of subject matter.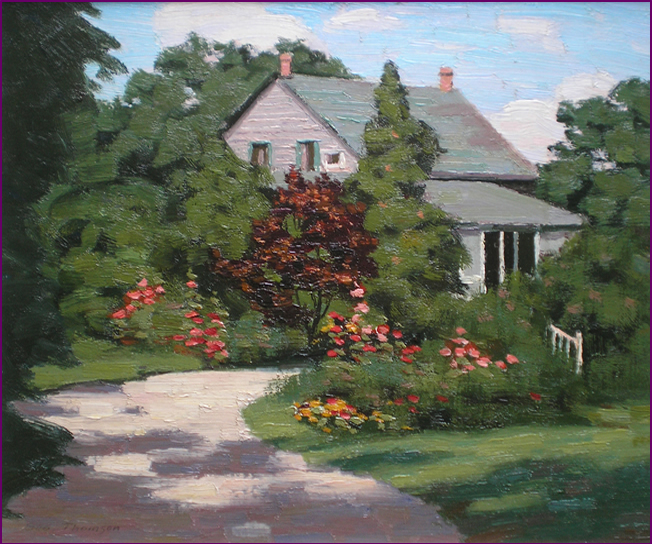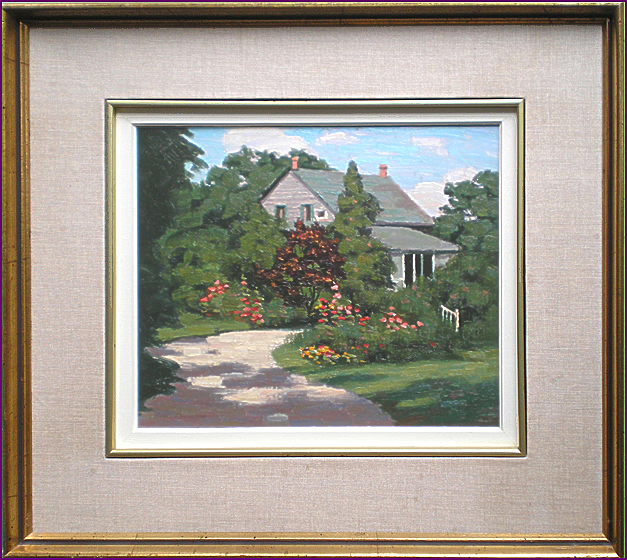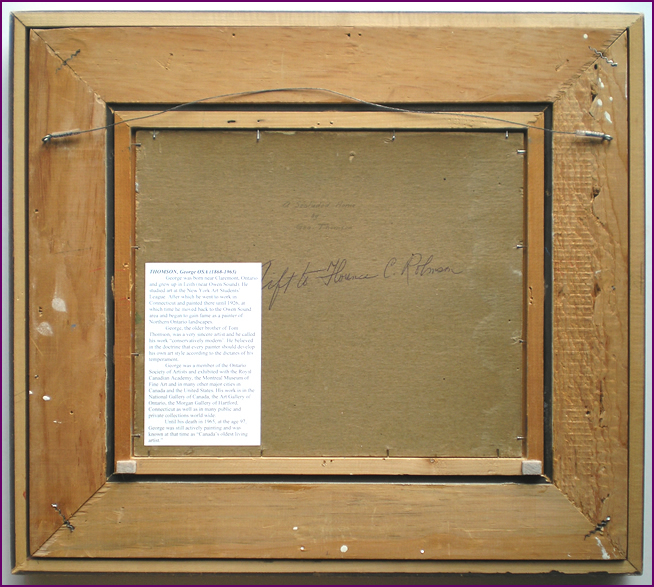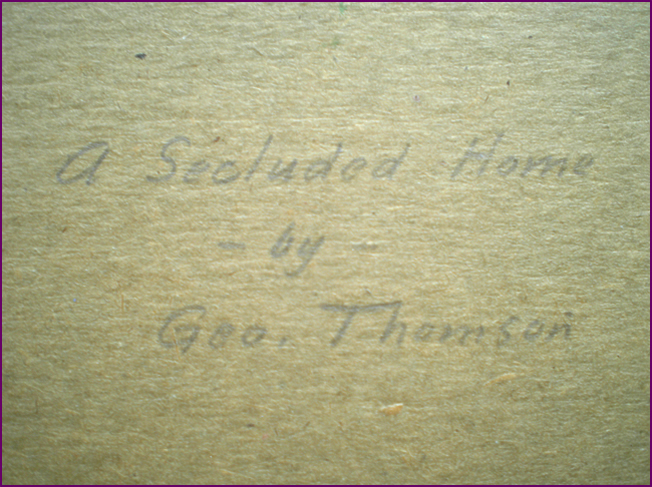 THOMSON, George OSA (1868-1965)

George was born near Claremont, Ontario and grew up in Leith (near Owen Sound). He studied art at the New York Art Students' League. After which he went to work in Connecticut and painted there until 1926, at which time he moved back to the Owen Sound area and gained notoriety as an impressionist painter of Northern Ontario landscapes.

George, the older brother of Tom Thomson, was a very sincere artist and he called his work "conservatively modern". He believed in the doctrine that every painter should develop his own art style according to the dictates of his temperament.

George was a member of the Connecticut Academy of Fine Arts, the Ontario Society of Artists and he exhibited with the Royal Canadian Academy from 1918 to 1950, and with the Montreal Museum of Fine Art and in many other major cities in Canada and the United States. His work is in the National Gallery of Canada, the Art Gallery of Ontario, the Morgan Gallery of Hartford, Connecticut as well as in many public and private collections world wide.

Until his death in 1965, at the age 97, George was still actively painting and was known at that time as "Canada's oldest living artist."

Painting Ref No: 8UEX17-S/MAEX