ISABEL E. CLELAND CPE

(1908-2002)
Canadian listed artist
Etching - signed by the Artist in pencil
w. 8 in. by h. 7 in.
Framed
SOLD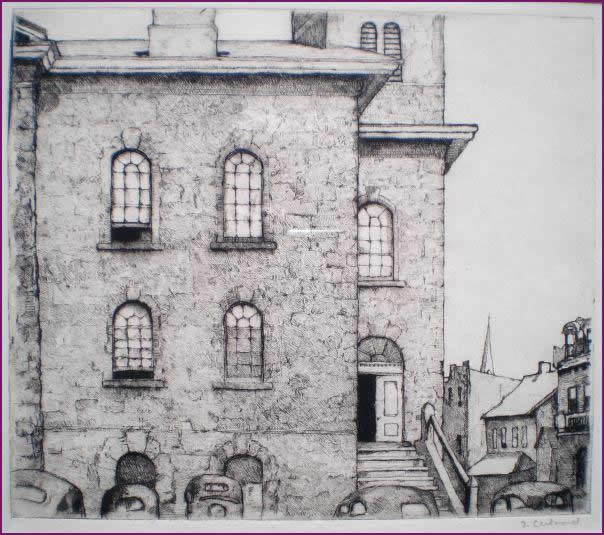 CLELAND, Isabel E. CPE

Isabel was born in New York City in 1908 and came to Canada in 1909. Between 1931 and 1939 she attended occasional classes at the Ontario College of Art and studied at the Port Hope summer school for several summers under J. W. Beatty. She also studied at the Art Students' League in New York under Will Barnet and studied sculpture in St. Louis.

Her work is strongly influenced by J. W. Beatty and the Group of Seven.

She became a member of the Society of Canadian Painter-Etchers and Engravers and served as President of this society in1960-61. Isabel has worked in drypoint, line etching, aquatint, lithography, and favours landscape subjects. As a Sculptor she produced a number of ceramic portrait heads.

Her work is represented in the Royal Ontario Museum, Hart House, U of T and the London Public Library and Art Museum.
Isabel was a resident of Toronto until her recent death in July, 2002.