EDGAR LEE LAUR CPE, TASL

(1867-1943)
Listed Canadian Artist
Mezzotint Etching on Cream Coloured Paper
Landscape dated 1928
Signed in pencil by the Artist
w. 2.75 in. by h. 3.25 in.
Archivally Matted and Framed

SOLD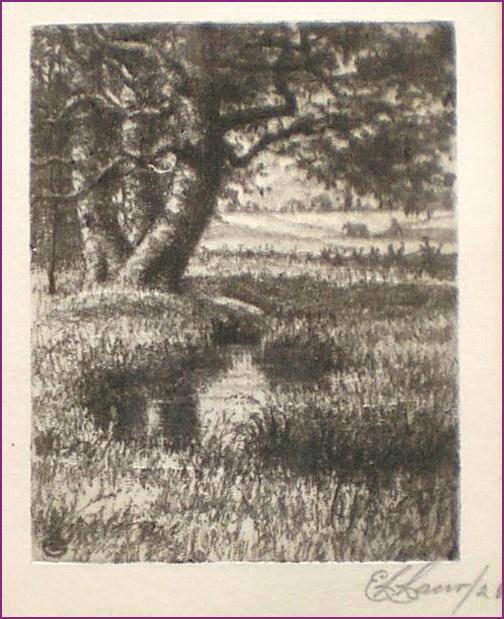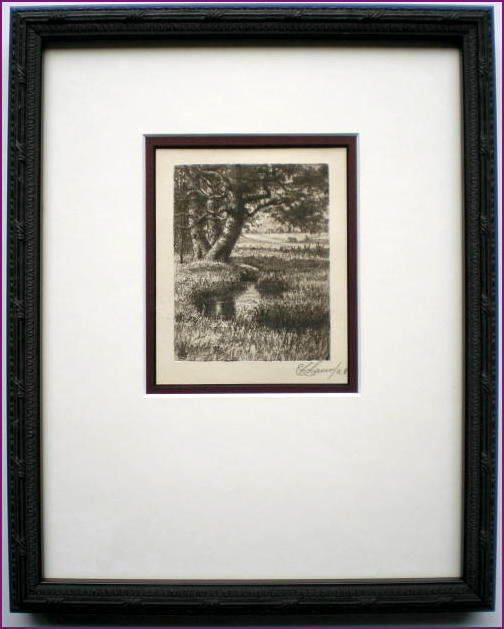 LAUR, Edgar Lee CPE, TASL

Edgar was born in Elgin County, Ontario in 1897. He studied at the Central Ontario School of Art under William Cruikshank, and Frederick Challener.
Edgar worked mainly in etching and mezzotint, and in particular did not work in colour because he was colour-blind.

Laur's work is represented in various private and public collections across Canada, including the National Gallery of Canada.

Edgar passed away in 1943.