THOREAU MacDONALD

(1901-1989) Listed Canadian Artist
Zinc Plate Woodcut - signed by the Artist in pencil
Also Signed in the Plate
Titled: "Trilliums"
Image Size - w: 6½ in. by 5¼ in
Archivally Matted and Framed
SOLD


MacDONALD, Thoreau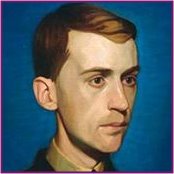 Thoreau MacDonald, illustrator, designer, painter was born in 1901. Thoreau MacDonald was self-taught but worked with his father, J.E.H. MACDONALD, a member of the Group of Seven.

Colour blindness forced him to work mainly in black and white. His illustrations, particularly for the Ryerson Press and the magazine Canadian Forum, typified a whole period of Canadian illustration in the 1920's and 1930's. Certain technical mannerisms characterized his work: such as, skies that are always a series of parallel horizontal lines; clouds are simplified amoeboid shapes; and trees can look like the skeletons of conch shells.

Thoreau MacDonald made book illustration his personal interest, establishing his own Woodchuck Press (late 1930's) and catering to a new vogue for Canadian-made book-plates and labels (1890's-1930's).

In general his subjects recalled the works done by his father, but he also favoured Ontario farmlands. He was one of the first artists in Canada to study the artistic merit of factories and construction, but his work is most memorable for his delight in nature.

Thoreau died in Toronto in 1989.