HARTWELL 'NEWIE' WYSE PRIEST, NAWPS

Listed Canadian/American Artist: (1901-2004)
Aquatint Etching: Signed by the Artist
Titled: "Three Day Blow" and numbered: 18/30
Image Size: w. 8" by h. 9.75"
Framed: Size 15.5" x 18" Archivally Matted and acid-free materials throughtout

Please enquire regarding price
Take note: This well established Ameri-Canadian artist lived to be 103 years old and was involved in art until her final years. She may not be well known to many Canadians but her works should not be over looked, as they possess an abundance of the raw, simplistic beauty and solitude of Canada's flora and fauna, something that astute art lovers continually seek in fine hand-pulled prints from the early to mid 20th century.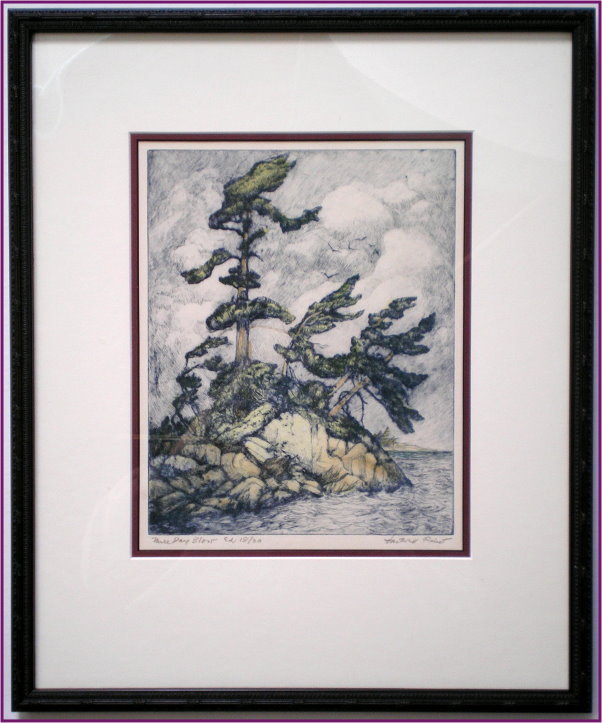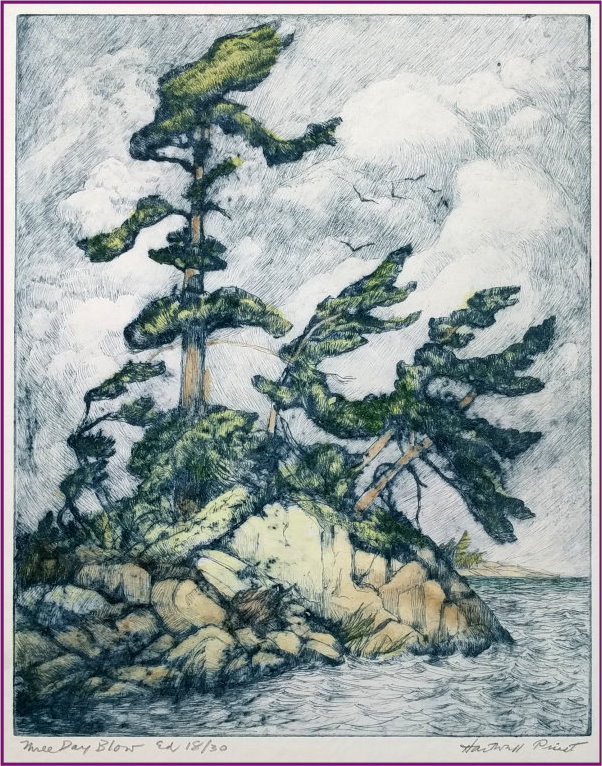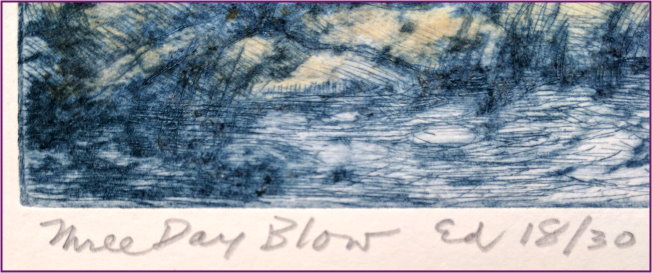 HARTWELL 'NEWIE' WYSE PRIEST, NAWPS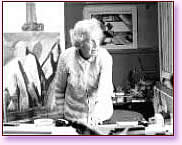 Hartwell Wyse Priest was born in Bradford, Ontario. She studied art at Smith College, the Art Students League in New York with Hans Hofmann and in Paris at the Atelier with Andre Lhote..

She became known primarily for her etchings and illustrations but also painted in oils and created a number of mural works.

During her career, Hartwell was president of the Summit, New Jersey Art Association and was an instructor of graphics at the Virginia Art Institute. She was also a member of the National Association of Women Painters and Sculptors.

Hartwell resided in Summit, New Jersey and also lived part time in Pointe au Baril, Ontario.

Hartwell died in 2004 at the age of 103 years.


Print Ref No: 12NEX16KEL-S/UNOX
Click here for an interesting blog about the life and times of Hartwell 'Newie' Priest.