FREDERICK BOURCHIER TAYLOR RCA, CPE, CSGA, FAC
(1906-1987)
Drypoint Etching – Signed by the artist in pencil
"SKI-ING SERIES" #15
"CROSS COUNTRY RACER"
Numbered: 31/100 – ca. 1936
Image Size – w: 6 in. by h: 4½ in.
Archivally Matted and Framed

Please enquire regarding price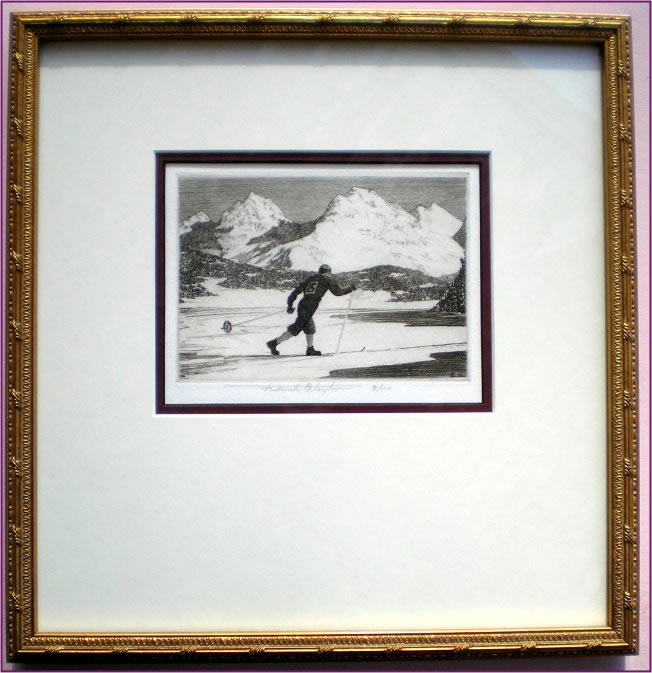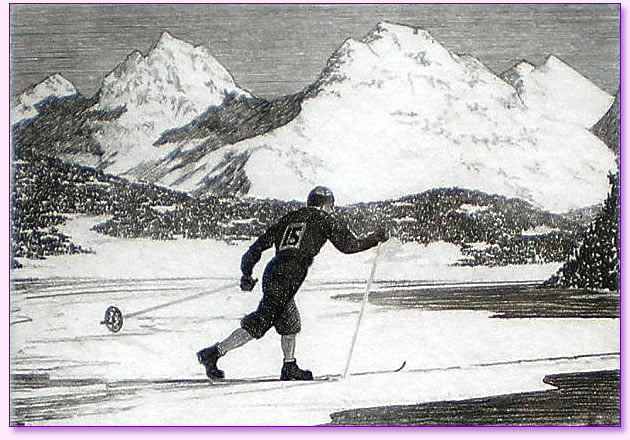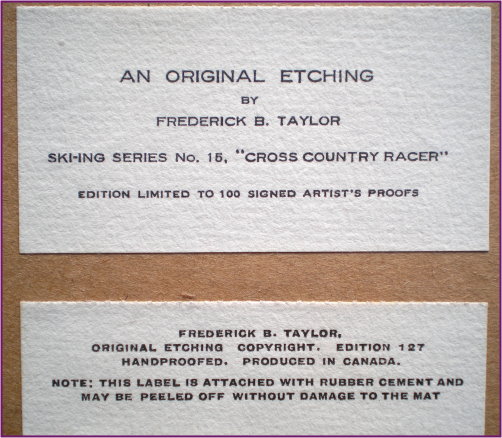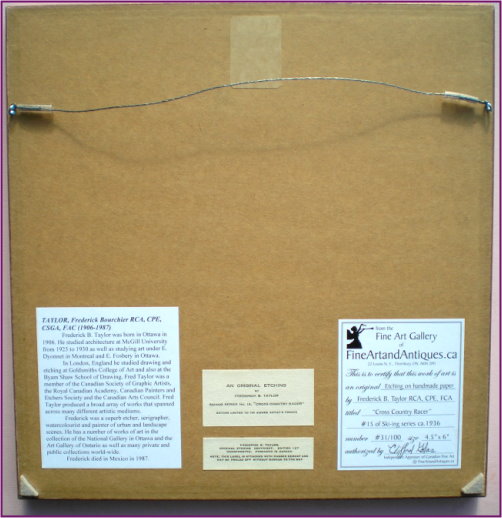 TAYLOR, Frederick Bourchier RCA, CPE, CSGA, FAC (1906-1987)
Frederick B. Taylor was born in Ottawa in 1906. He studied architecture at McGill University from 1925 to 1930 as well as studying art under E. Dyonnet in Montreal and E. Fosbery in Ottawa.

In London, England he studied drawing and etching at Goldsmiths College of Art and also at the Byam Shaw School of Drawing. Fred Taylor was a member of the Canadian Society of Graphic Artists, the Royal Canadian Academy, Canadian Painters and Etchers Society, the Canadian Arts Council and was an Associate of The Royal Institute of British Architects.
Fred Taylor produced a broad array of works that spanned across many different artistic mediums.

Frederick was a superb etcher, serigrapher, watercolourist and painter of urban and landscape scenes. He has a number of works of art in the collection of the National Gallery in Ottawa and the Art Gallery of Ontario as well as many private and public collections world-wide.

Frederick died in Mexico in 1987.


Print Ref No: 12AAE15WLK-S/TEEEX