FREDERICK BOURCHIER TAYLOR RCA, CPE, CSGA
(1906-1987)
Woodcut – Signed by the artist in pencil
Titled under mat: "In the Backyard"
Numbered: 11/12 – Dated '35
Image Size – w: 5 ½ in. by h: 4½ in.
Archivally Matted and Framed

Please enquire regarding price
Take note: Frederick B. Taylor, RCA was a prolific, well respected 20th century artist and printmaker, whose hand-pulled works seldom come onto the open gallery marketplace. This particular woodcut by Fred is an exceedingly rare one that we had never seen before acquiring this hand-pulled edition, as no other examples of this print have ever been recorded in previous auction records. Technically speaking, it is actually a wood engraving, made from a very hard wood grain of an end block, where the engraved cuts are made. There are only 12 printed copies of this interesting work as noted in pencil next to Fred's signature, which is a relative low number of prints to pull from a wood engraved block. The cuts made on the print block are exceedingly minute and fine, something that is difficult or near impossible to achieve on an average lino or woodcut block. End grain engraving blocks are made from carefully selected Maple Hardwood. The hard maple is jointed perfectly strait then cut and glued together using water proof glue to form the section of the end grain printing block.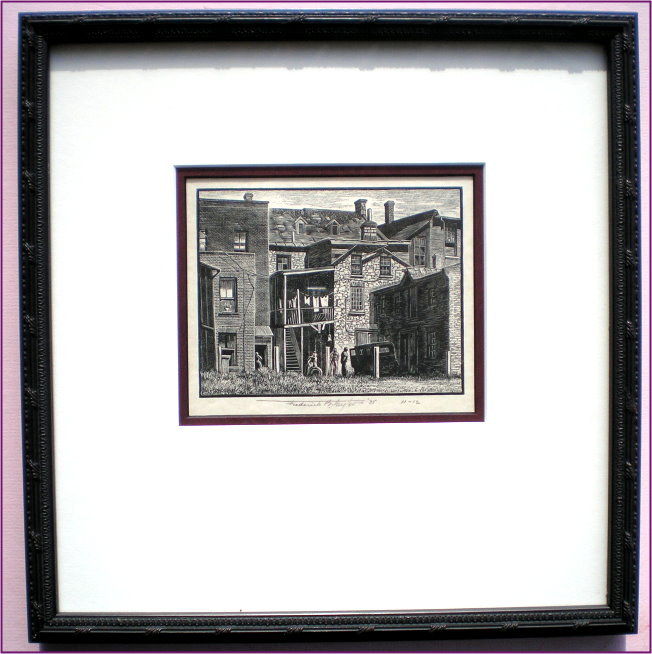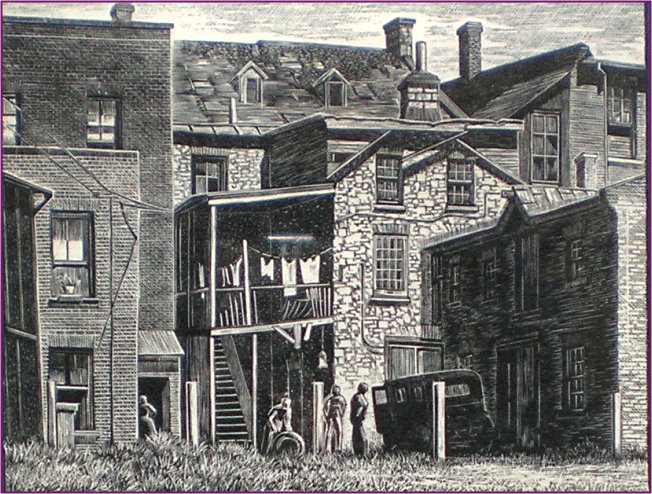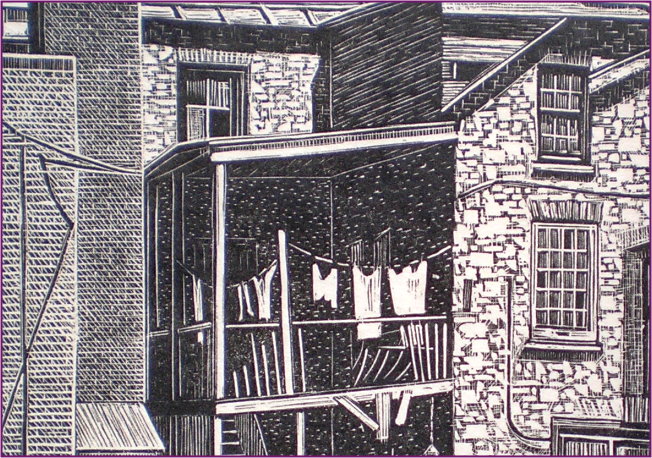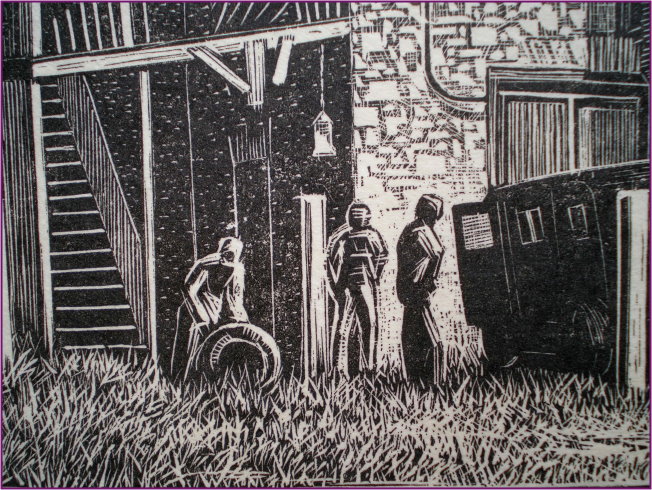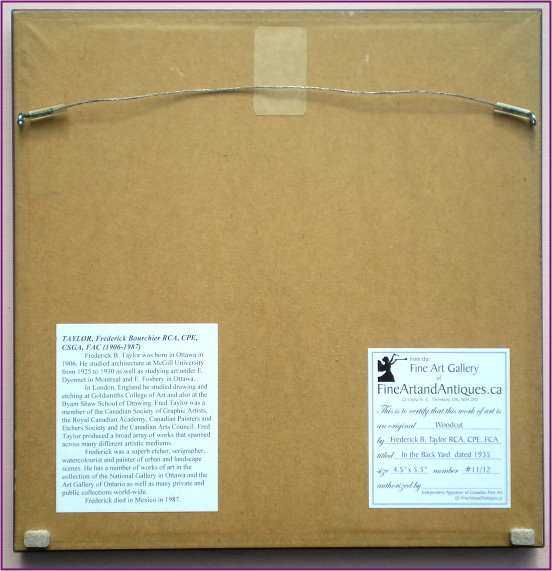 TAYLOR, Frederick Bourchier RCA, CPE, CSGA (1906-1987)
Frederick B. Taylor was born in Ottawa in 1906. He studied architecture at McGill University from 1925 to 1930 as well as studying art under Edmond Dyonnet in Montreal and Ernest Fosbery in Ottawa.

In London, England he studied drawing and etching at Goldsmiths College of Art and also at the Byam Shaw School of Drawing. Fred Taylor was a member of the Canadian Society of Graphic Artists, the Royal Canadian Academy, Canadian Painters and Etchers Society, the Canadian Arts Council and was an Associate of The Royal Institute of British Architects.

Fred was an etcher, serigrapher, watercolourist and painter of urban and landscape scenes. He has a number of works of art in the collection of the National Gallery in Ottawa and the Art Gallery of Ontario as well as many private and public collections world-wide. Fred Taylor was the younger brother of Edward Plunket (E.P.) Taylor, the noted Canadian business tycoon, investor, and philanthropist.

Frederick died in Mexico in 1987.


Print Ref No: 10BMI15WLK-S/TAOEX