CYRIL JOHN TRAVERS CPE
(1887 - 1954)
Etching - signed by the Artist in pencil
Ca. 1930
Titled "The Broken Wharf" Gloucester, Mass.
w. 9 in. by h. 7 in.
Archivally Matted and Framed
$475. CDN.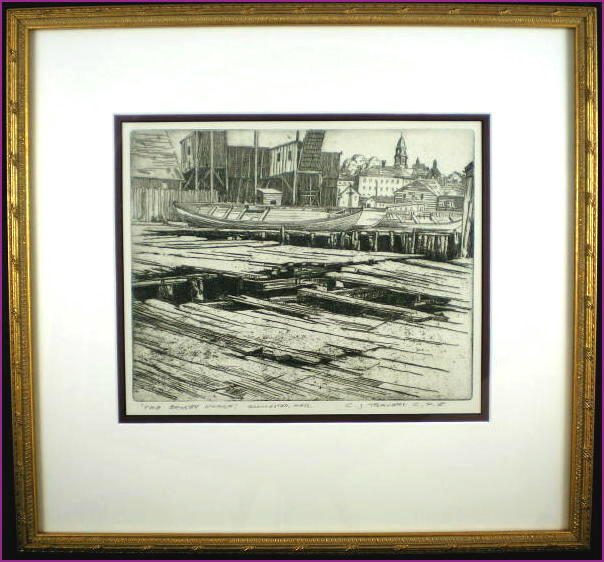 TRAVERS, Cyril John CPE, CSGA

Cyril was born in 1887 in Manchester, England and immigrated to Toronto in 1913. He studied art at Central Technical School and the Ontario College of Art, was a member of the Canadan Society of Graphic Artists and the Society of Canadian Painters and Etchers.
Cyril exhibited with the Royal Canadian Academy, the OSA and the CPE. Cyril won the "Print of the Year" award at the CPE in 1942. He was well known for both his watercolours and his etchings.
Cyril Travers died in 1954.