HARRY DRAPER WALLACE CPE

(1892-1977)
Listed Canadian Artist
Etching - signed by the Artist
Titled: "Wm. Lyon MacKenzie House"
Numbered: 25/40
Width: 4½ in. by Height: 5½ in.
Archivally Matted and Framed

Please enquire regarding price
Take note: Many of the etchings created by Harry were produced in low nombers of around fifty copies or less of each hand-pulled print. Think of that in terms of artist's prints produced today and ask yourself where the true value is to be found.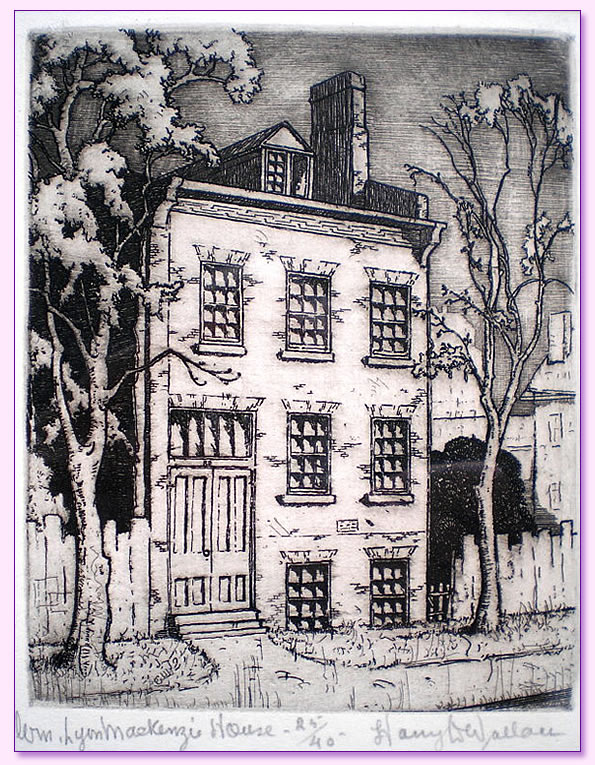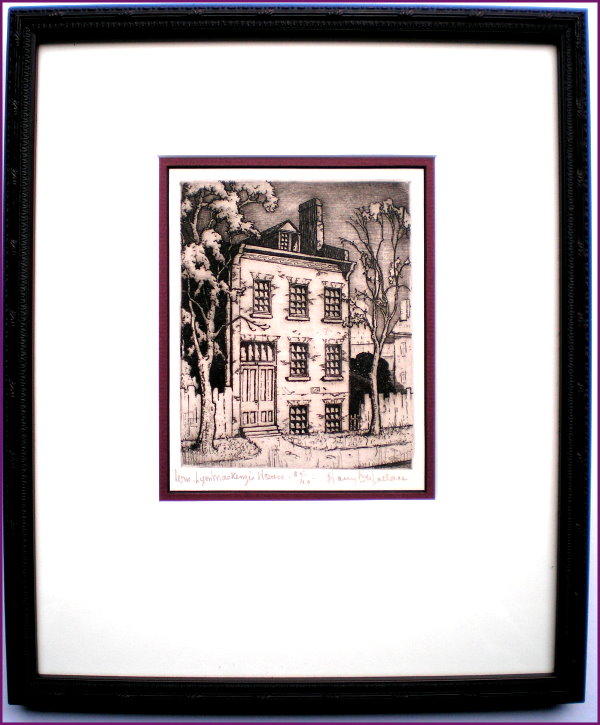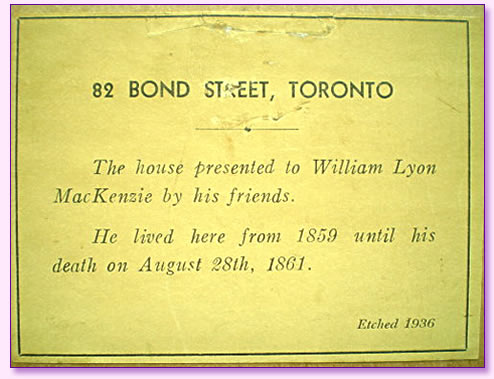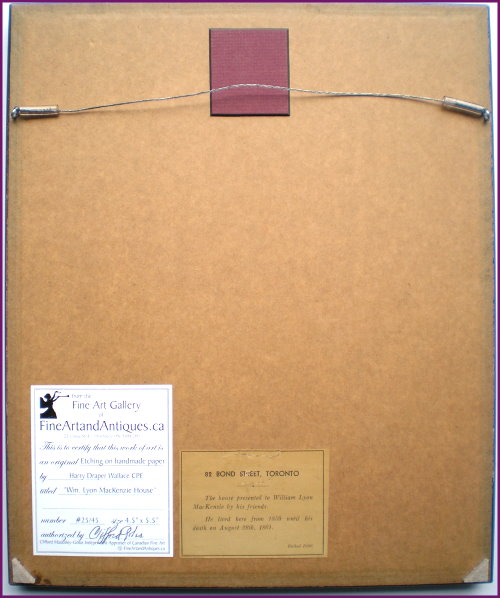 WALLACE, Harry Draper CPE
Harry was born in 1892 in Toronto. He studied engineering at the University of Toronto and attended art classes at OCA with Fred Haines.
In the 1930's he worked as an illustrator for various Toronto magazines. After which he worked as an artist primarily as an etcher, specializing in, and receiving high acclaim for his urban architectural scenes.
Harry was also a competent painter in oils and watercolours and was a full member of the Society of Canadian Painters and Etchers.
Harry died in Toronto in 1977.

Print Ref No: 9MMX17PRI-S/BMEX