PHILIP MELVIN TFA
(1938 - 2010)
Listed Canadian Folk Artist
Folk figure carved from one block of wood - ca. 1960
Signed by the Artist and Titled on the bottom as shown:
"The Little Barber from Fiddle Sticks Touring Down the Beach in his Summer Suit"
Full Height is 13 in.
SOLD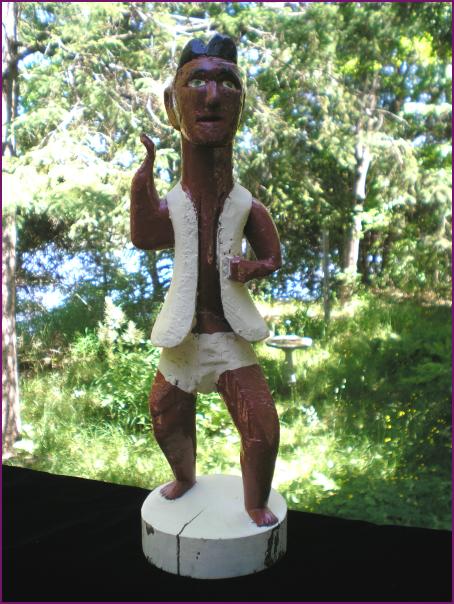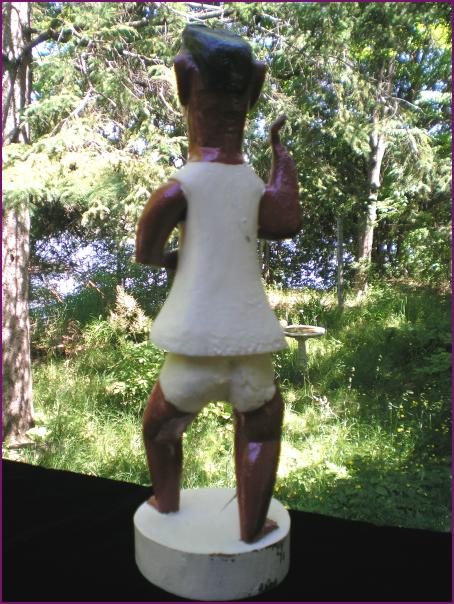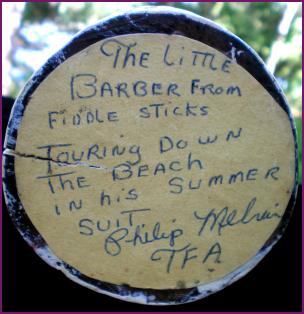 MELVIN, Philip TFA

Philip was born in 1938 in Lamanche, Newfoundland. He left there in 1958 and has since resided in Toronto. He refers to himself as the "Man from LaManche." He is a completely self taught folk artist, and he is known for his wood carvings and paintings as well as his poetry.
Philip is listed in Kobayashi and Bird's important reference book "A Compendium of Canadian Folk Artists." His work is pictured in the book "From the Heart - Folk Art in Canada" and his work is also on display in the Canadian Museum of Civilization in Ottawa.

Philip assigned himself the letters TFA after his name which signify "The Folk Artist!"
Philip Melvin died in Vancouver in September, 2010.