BLACK CAT GREEN EYES - VINTAGE HOOKED RUG

by Lida Gerritsen from Rhode Island, USA.
Signed with monogram lower right
ca. 1970
Excellent Pristine Condition
Size: 19 in. by 27 1/2 in.
$750. CDN.
SALE $500. CAN.

This rug was purchased from the estate of a prominent Canadian antiques collector from Owen Sound, Ontario. It was never used but safely stored rolled up in a trunk for some 40 years - it is in pristine condition.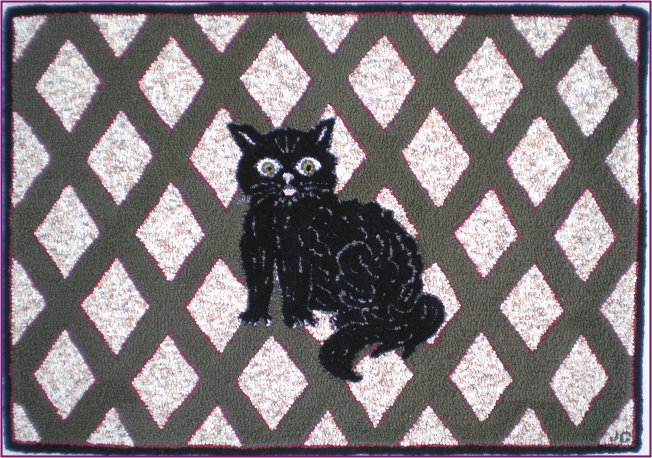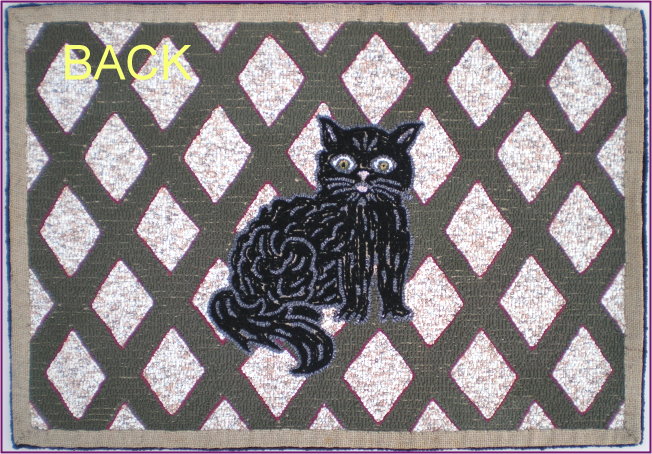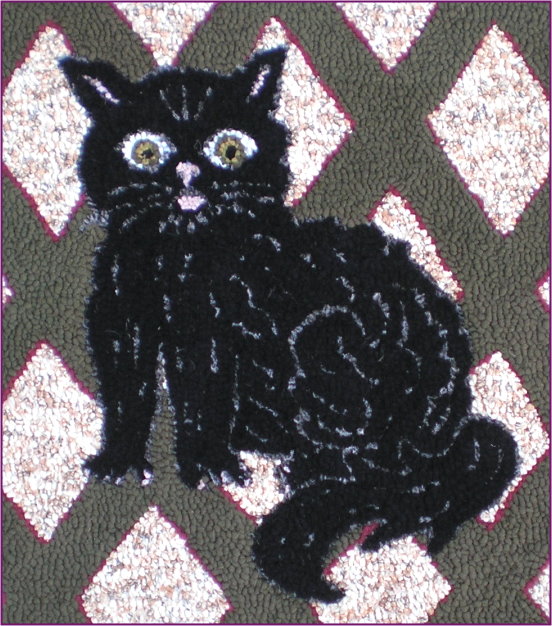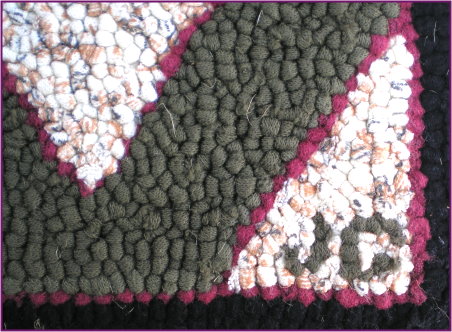 Lida Gerritsen Monogram (backward L - forward G)