TORONTO ART LEAGUE CALENDAR 1901
Toronto Art League Calendar for the year 1901 - featuring twenty-four lithographs by prominent Canadian Artists: R. Weir Crouch, R. Holmes, D. F. Thomson, F. H. Brigden, C. W. Jefferys, Charles MacDonald Manley, T. Garland Greene, W. W. Alexander, A. H. Howard, and W. D. Blatchly. These lithographs all illustrate some phases of Canadian Village Life.
This calendar was published by George N. Morang & Co. It is bound with string and the elaborate lithographic cover design is by R. Weir Crouch.
A very scarce item that is in very good condition inside with the cover showing a bit of handling wear. There is a complete example of this piece of art from Queen's University Library on the Internet Archive: Digital Library at:
Click here to see the entire calenar in its entirety one page at a time.

<!-https://archive.org/details/calendarforyeart1901toro->

Calendar Size - w: 8.25 in. by h: 10.25 in.

PRICE: $800. CDN.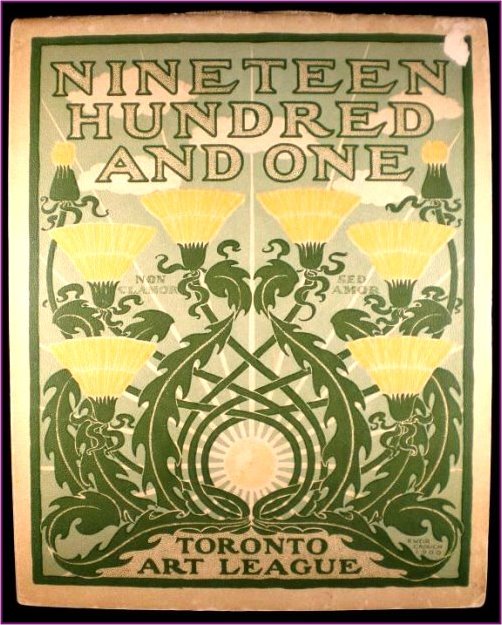 Front Cover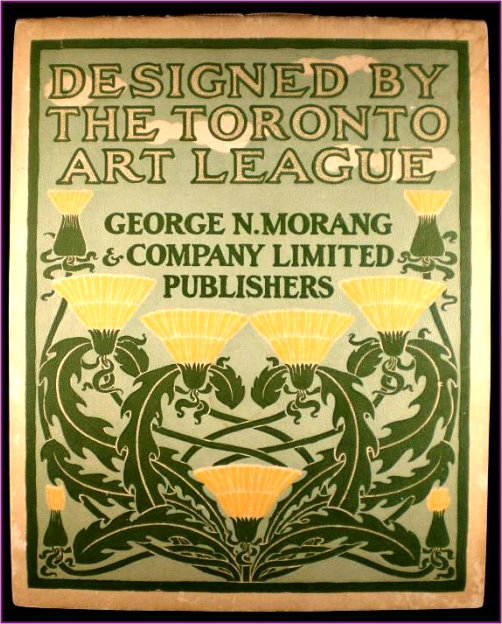 Back Cover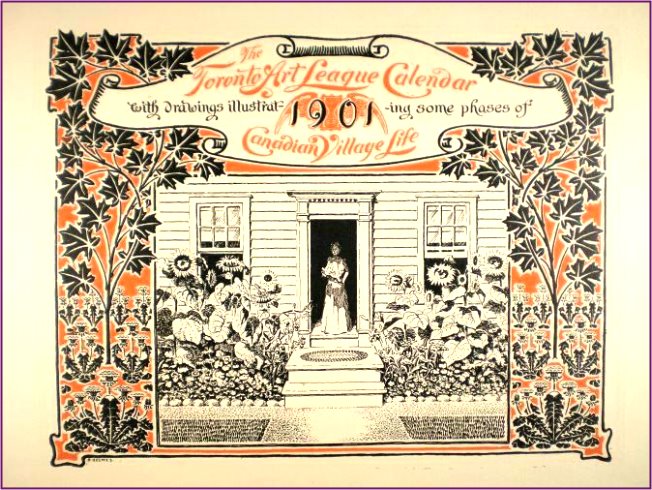 Front Page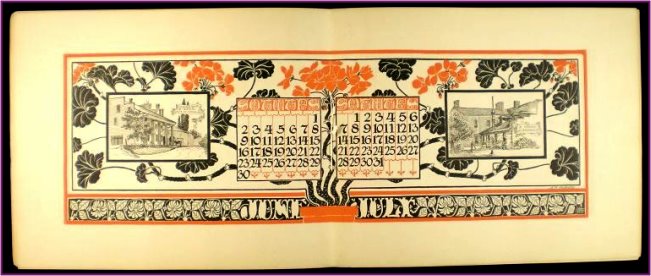 Center Page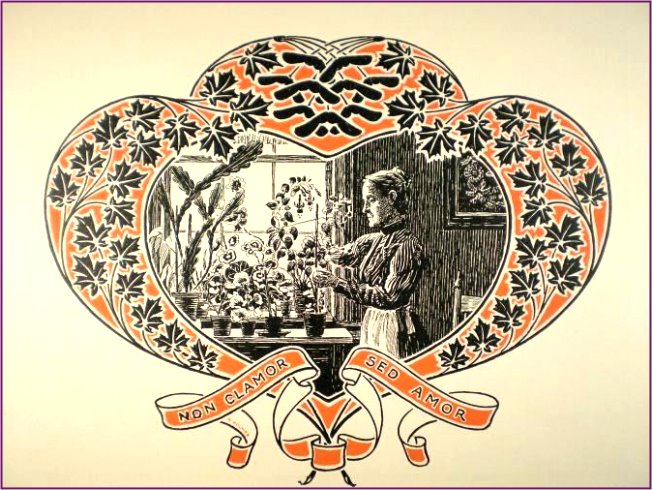 Back Page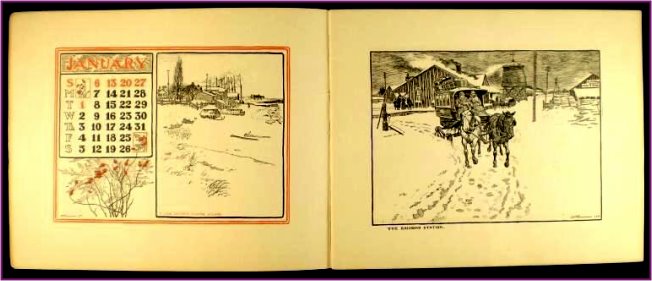 January 1901