Canadian Listed Artist: 1887 -1964
Miniature Oil on Board - ca. 1930
Signed by the Artist
h: 4 in. by w: 7 in.
SOLD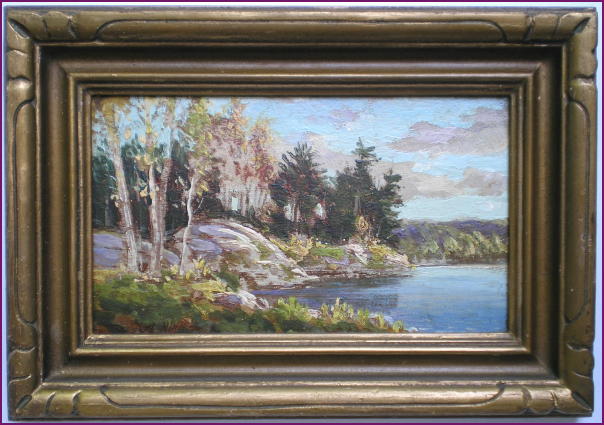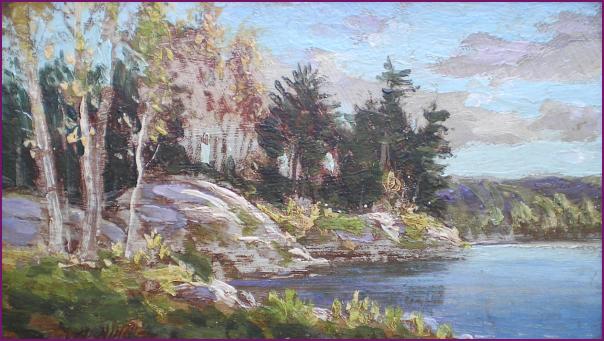 Otto was born in Germany in 1887. He studied at the Munich Academy of Art before immigrating to Canada in 1912.

He is known today throughout Ontario as a prominent painter who captured the rugged beauty of the North. Georgian Bay, the Muskokas and the Rockies were some of his favourite painting areas as well as the Haliburton region and Algonquin Park.

Otto's permanent residence was in Toronto, where he maintained a studio behind Haynes Gallery, on Yonge Street but he spent much of his time painting in Northern Ontario. Otto died in 1964.

Today Otto Planding's oil paintings of Ontario's vibrant lakes and rivers are highly sought after for both their content and their artistic impressionist qualities.