HERBERT WILLIAM WAGNER

(1889-1948)
Listed Canadian Artist
Miniature Oil on Board
Signed by the Artist
Original Frame
Size – w: 3 ½" by h: 2 7/8"
SOLD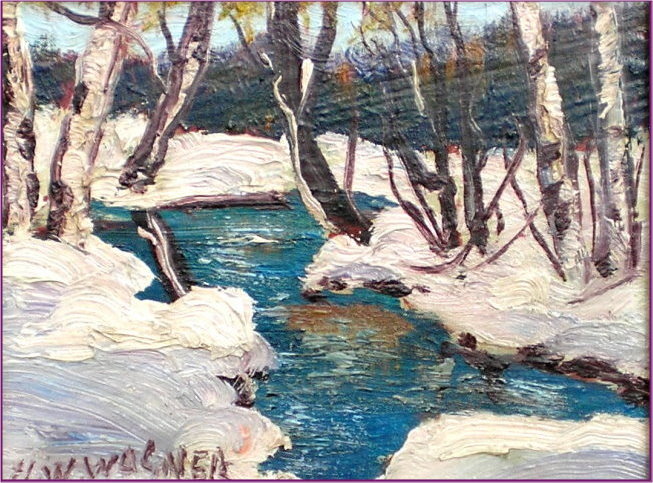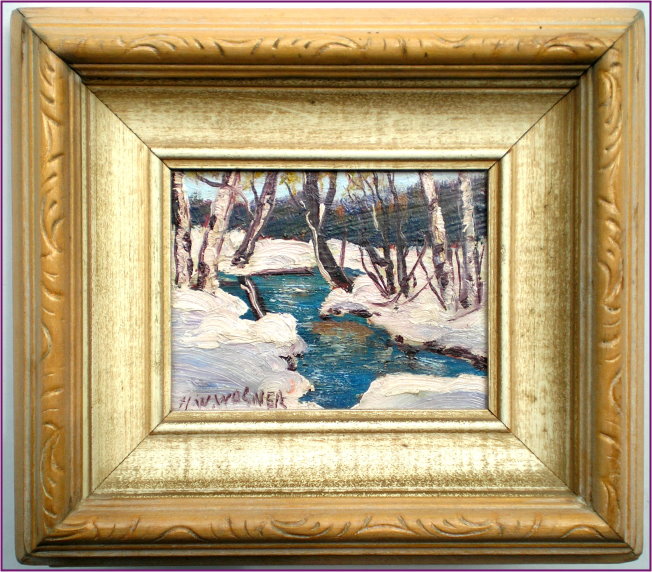 WAGNER, Herbert William
Herbert was born in Galt, ON in 1889. He was encouraged to paint by his aunt, Kate Bunce RA, and studied under Andre Lepine as well as at the Wellesley Academy of Art. Herbert painted mainly in the Haliburton and Georgian Bay areas. Art critics have constantly commented on his "masterly touch in the painting of the Canadian birch tree."

His paintings have been reproduced on Christmas cards ad in 1946 one was the largest selling card in Canada.

His work has been exhibited across Canada and the United States and his miniatures are no highly sought after by both Canadian and American collectors.

Herbert died in 1948 at the age of fifty-nine.