Listed Canadian Artist: (1927-2010) from Quebec
Oil on Canvas: mounted in its original 1940's hand carved frame
Sight Size: h. 18" by w. 24", oil on Canvas
Titled Verso: Labeled "Sundown Val David", (Quebec)
Signed Recto & Dated: by the Artist 1952
Condition: Clean, tight canvas, with no craquelure or condition issues.

Please enquire regarding price
Take note: This painting can be considered an exceptionally fine work by Lucien F. De Dual and one of the best paintings by this talented artist that we have seen, as it encapsultes his vision of a pristine crisp winter sunset in Lucien's beloved Val David, Quebec. It is mounted in a classic 1940's hand-carved and colour techiqued frame that subtly enhances its visual appeal.
Lucien De Dual Montreal Artist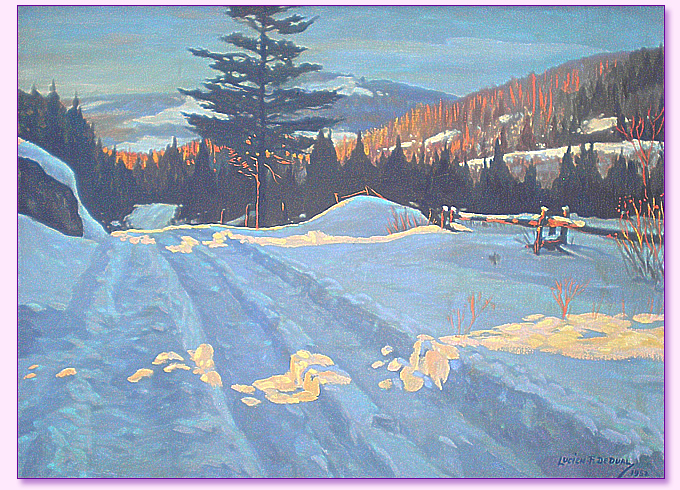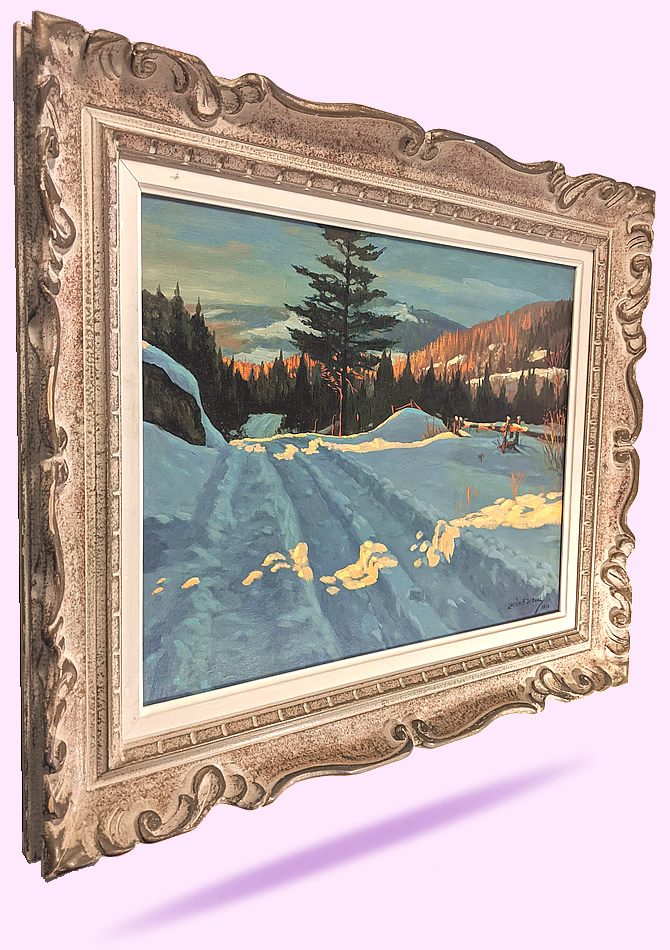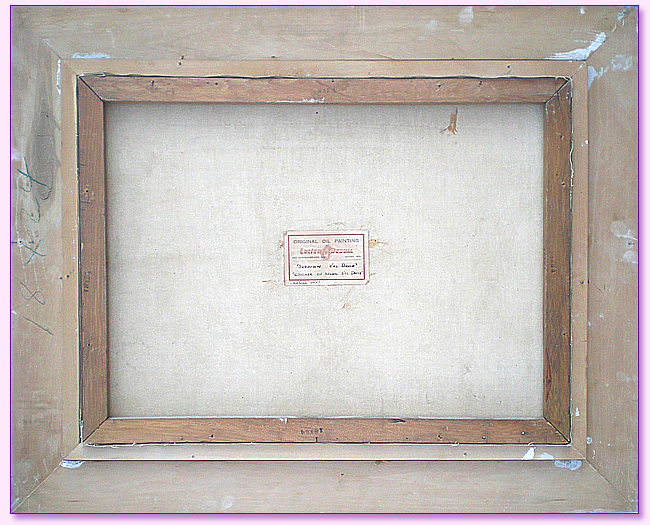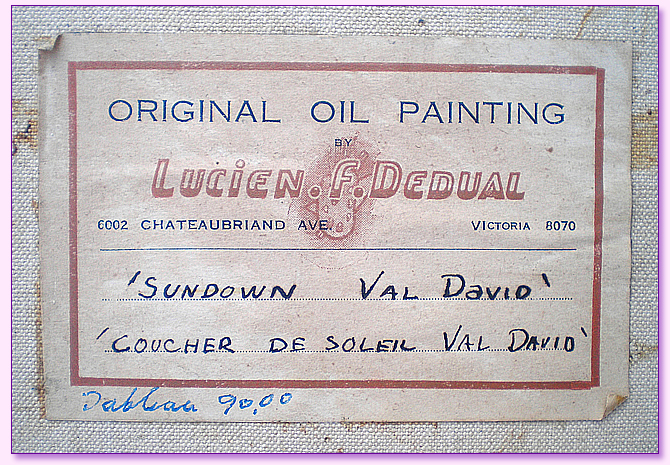 Lucien De Dual, born in 1927, was a Québec-based artist known for his historical Québecois logging and sleigh scenes. He is predominantly an oil painter that was active in the middle of the 20th century until the late 1980s.

Although not much is known today about Lucien DeDual, we do know that he was an active Quebec painter of note in the Montreal to the Val St. David and the Laurentian mountains area. He was not a member of any art associations, but his paintings had been sold in numerous art galleries in the southern Quebec and Ontario over his working artistic lifespan.


Lucien Frederick De Dual passed away 2010 at the age of 83.
Painting Ref No: 1AOEX19KEL-S/TUEEX
Lucien De Dual, Noted Montreal Artist