Listed British Artist: 1862-1944, Painter, Etcher and printmaker
Membership: Society of Miniaturists, England.
Sight Size: w:5 in. x h.4 in. watercolour and gouache on celluloid
Framed Size: w.6.75 in. x h.4.75 in.
Signed: Recto (front) lower left Maria Hampshire
Date of Creation: Circa 1900

Please Take Note: Before marrying the British architect and artist, Ernest L. Hampshire in 1913 Maria signed her paintings 'Maria Eaton', after marrying, she signed her works, Maria Hampshire Eaton.

Maria created her miniature watercolour and gouache paintings on flat sheets of celluloid, roughly 1/32nd of an inch thick, which allowed for better paint adhesion and stability, plus it helped to add depth and a bit of translucency to her paintings.
Maria Hampshire Eaton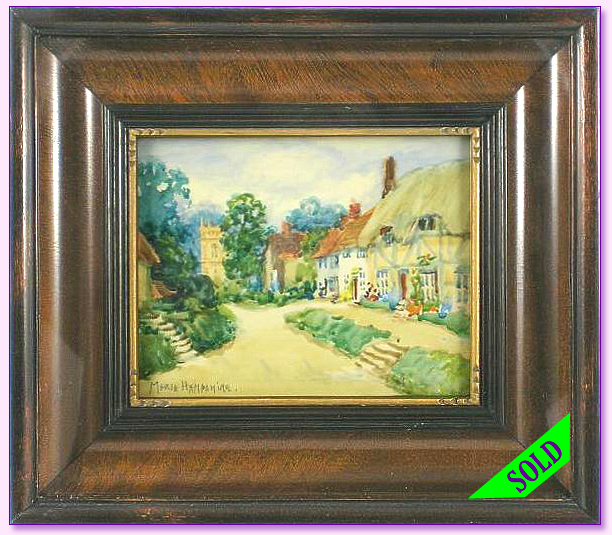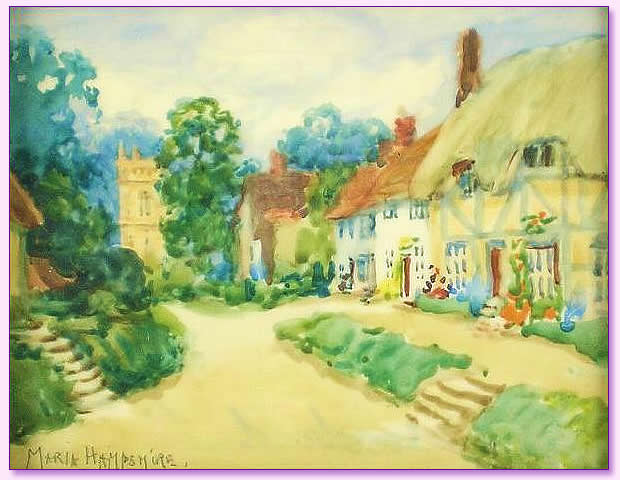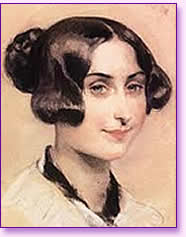 Maria Eaton was born in Macclesfield, Cheshire, the youngest of six children of the drysalter, (a perveyor of dry chemicals and dyes), Edward Eaton, and his wife, Ellen (née McDonnell). Records show that she was baptised on June 4, 1862, and grew up at Upton Cottage, Upton, near Macclesfield. By 1881, the family had moved and was living at Lower Beech House, Tytherington.

Maria Eaton was an enterprising painter and printmaker, who initially specialised in sensitive and characterful portrait miniatures. Following her marriage at age 52, to the architect and artist, Ernest L. Hampshire, in 1913, she turned increasingly to floral studies, landscapes and scenic rural townscapes.

What she is best known for today is for her quaint watercolour and gouache miniatures painted on celluloid, of rural cottage settings, village scenes and cityscapes. She also created miniatures of London city scenes such as St. Pauls on the Thames, the Parliament House and other notable settings. Like other miniature watercolour artists in her day, Maria learned to paint a number of these little 'gems of country culture' in groupings of 6 or more at a time on one larger sheet of celluloid. When the grouping was completed she would cut them into their smaller sizes and frame them.

Though not much is known concerning her education, Maria was awarded a medal of excellence by the South Kensington Schools when she attended there. It's known that Maria Eaton immigrated to Canada in the early 1880's, where she became an established artist while living in Montreal and began exhibiting at the prestigious Art Association of Montreal in 1889.

Maria Eaton had noted on the back labels that accompanied some of her paintings that she was a member of the Society of Miniaturists, England, and that she also exhibited at the Royal Acadamy and at the Royal Institute of Painters in Watercolour. Plus, that she had completed works for, and sold to: Their Royal Majesties Queen Mary and Queen Alexandra, H.M. Queen Maud of Norway, and H.R.H. Princess Royal and many others.


Maria Hampshire Eaton passed away in 1944 at the age of 82.
Copyright 2023 © FineArtandAntiques.ca
Maria Hampshire Eaton, Painter, Etcher and printmaker