Listed Canadian Artist 1887-1970
Oil on Board
Signed: by the Artist
Size: h: 10 in. by w: 12 in.
Titled: "Garage - Bracebridge - 1947"

William John Hopkinson SCA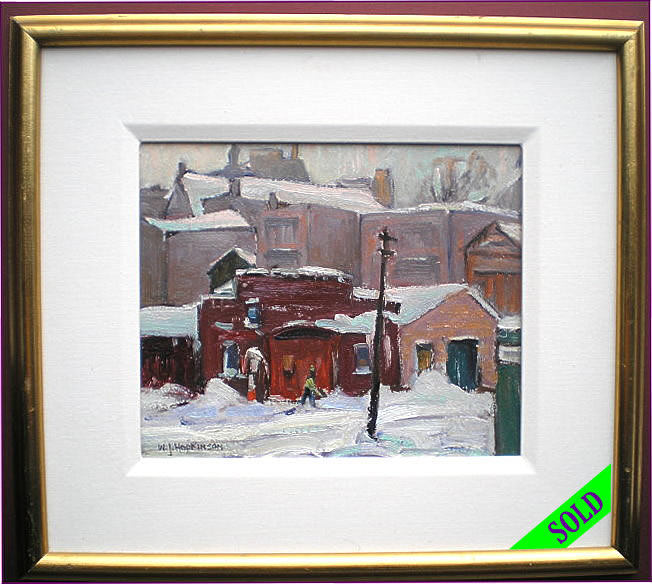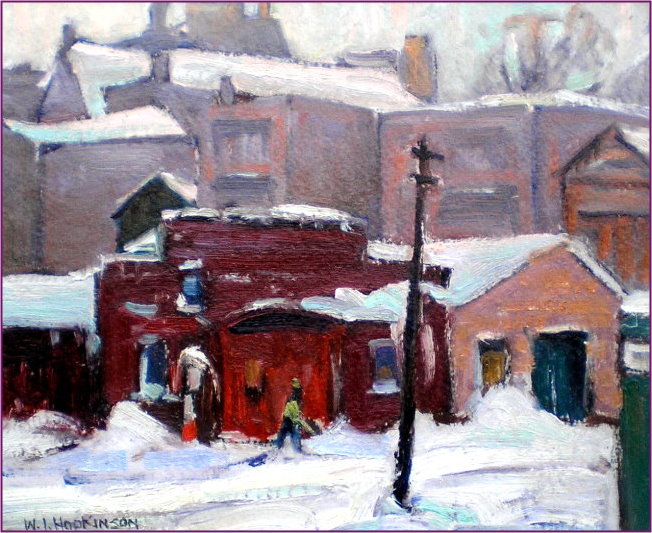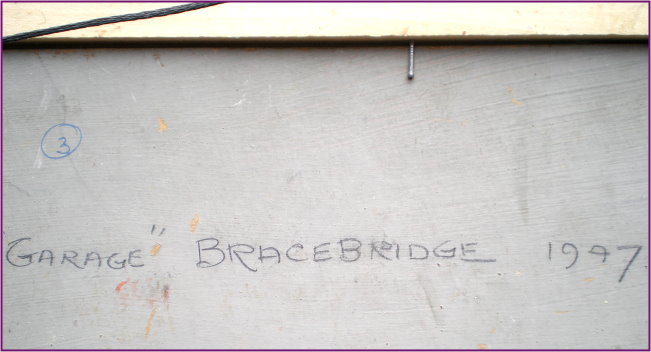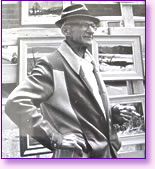 William John Hopkinson was born in London, England in 1887 and came to Canada in 1912 at the age of twenty five. He exhibited with the Royal Canadian Academy and the Ontario Society of Artists, and once his paintings also appeared at the Art Gallery of Toronto. His artworks were also shown at various Toronto and Vancouver galleries and with the Nova Scotia Society of Artists. Bill was one of the founders of the Newmarket Art Club and he taught painting at the St.Croix School of Art in New Brunswick for a period of time.

Bill Hopkinson painted numerous landscapes 'en plein air' from all around Ontario, schlepping his oil paints and Masonite painting boards across the rambling countryside or wherever his eye caught an especially enticing scene. He was particularly fond of the countryside of Haliburton County, where he painted many of its inspiring scenes. Bill painted landscapes from coast to coast in Canada, on occasion, along with members of the Group of Seven. His paintings now hang in many notable commercial and private collections all across Canada and his paintings often catch the eye of patrons who visit the online art galleries that specialize in quality artworks of the early to mid 20th century. W.J. Hopkinson was a member of the Society of Contemporary Artists.

Bill Hopkinson passed away in 1970.
William John Hopkinson SCA, Canadian Impressionist