Listed Canadian Artist: 1909-1998
Sight Size: h. 16" by w. 22", Oil on Masonite
Framed Size: h. 24" by w. 30"
Titled Verso: "Silver Creek Falls"
Signed Recto: by the Artist lower left, artrist ref. No. 61564 for June 15, 1964
Condition: Clean and varnished with no condition issues.

Tom Keith Roberts, RCA, OSA"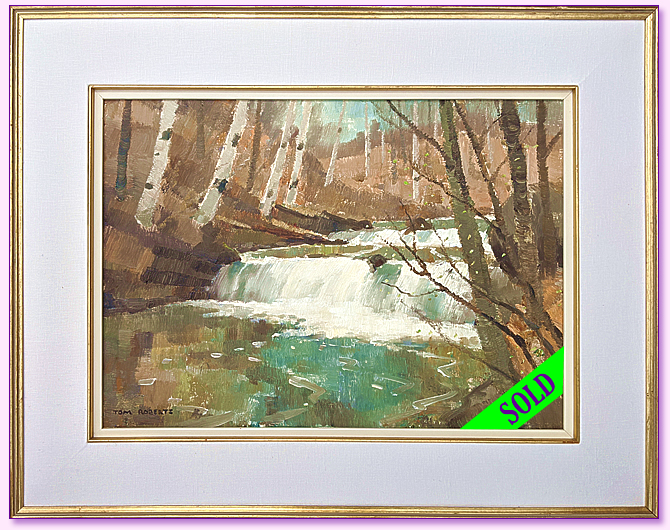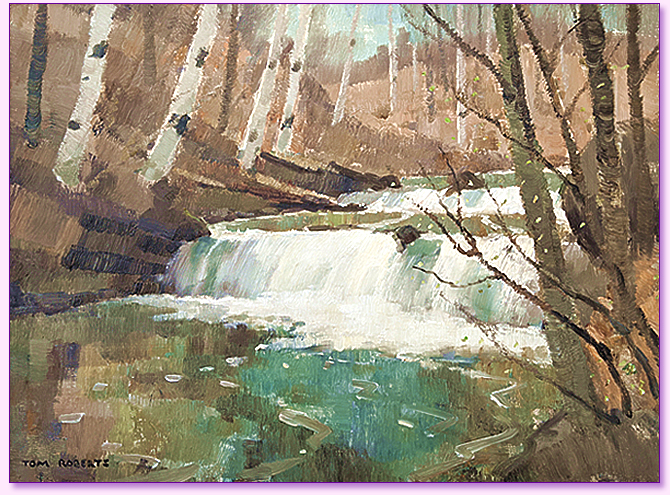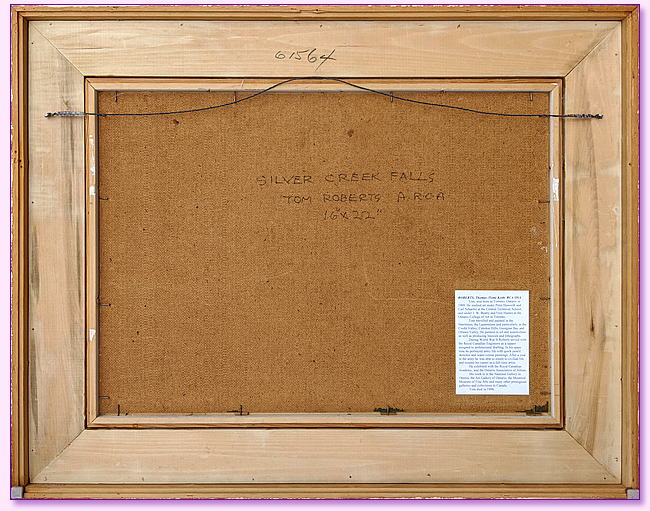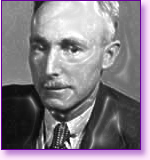 Tom was born in Toronto, Ontario in 1909. He studied art under Peter Haworth and Carl Schaefer at the Central Technical School; and under J. W. Beatty and Fred Haines at the Ontario College of Art in Toronto.

Tom travelled and painted in the Maritimes, the Laurentians and particularly in the Credit Valley, Caledon Hills, Georgian Bay and Ottawa Valley. He painted in oil and watercolour as well as producing linocuts and lithographs.            

During World War II Roberts served with the Royal Canadian Engineers as a sapper assigned to architectural drafting. In his spare time he portrayed army life with quick pencil sketches and water colour paintings. After a year in the army he was able to return to civilian life and resume his career as a full-time artist.

He exhibited with the Royal Canadian Academy, and the Ontario Association of Artists.

His work is in the National Gallery in Ottawa, the Art Gallery of Ontario, the Montreal Museum of Fine Arts and many other prestigious galleries and collections in Canada.

Tom Roberts passed away in 1998.
Painting Ref No: 1IBEX15JW-S/ABEX
Tom Keith Roberts, Noted Toronto Artist