Canadian Listed Artist: 1902-1993
Oil on Board
Signed by the Artist with monogram
"Winter Farm" ca. 1950 Beaver Valley
Size: - h: 24 in. by w: 30 in.

Horace Valentine Vick CPE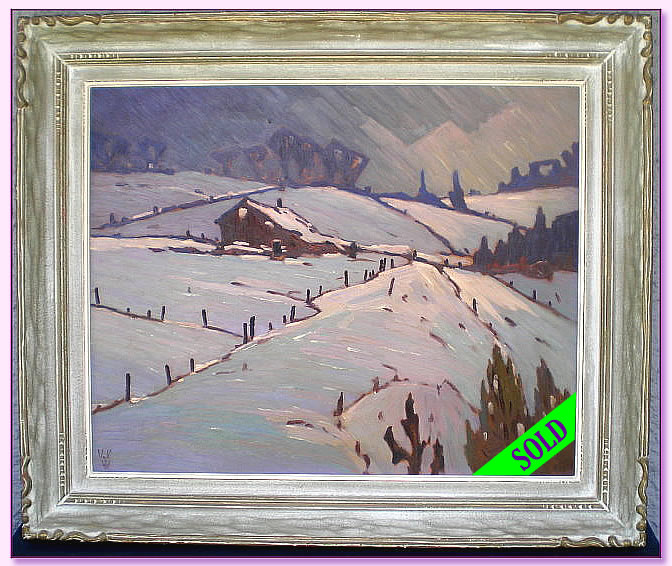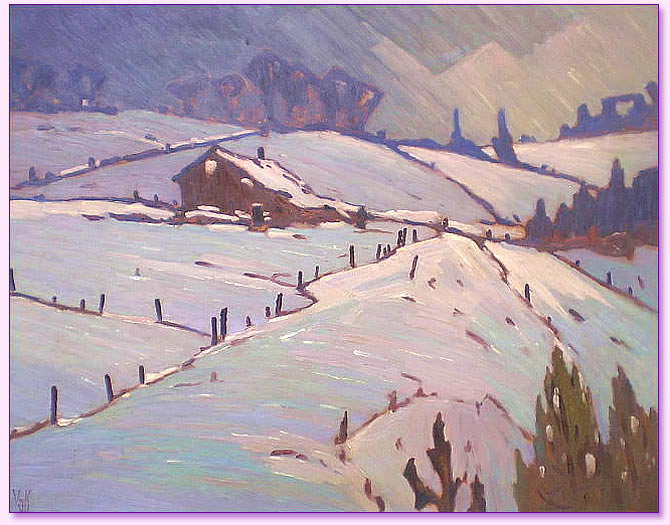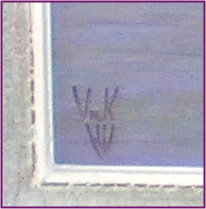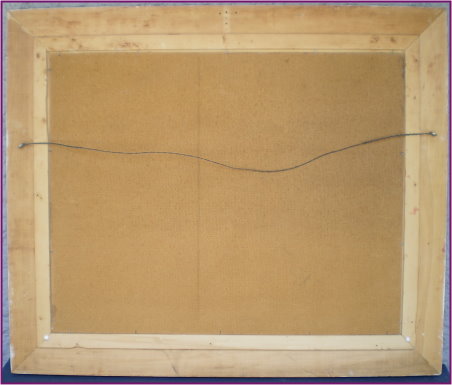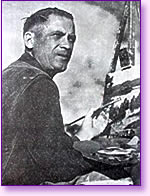 Born in Beeton, Ontario in 1902, Horace was a long time resident plein aire artist of Owen Sound.

<!-Use this code for apostrophy... '->Horace studied under George Thomson, OSA and also studied and painted with Rene-Jean Richard, RCA. Horace enjoyed travelling on plein aire painting excursions while being chauffeured by his son-in-law, and, he was often heard saying "quick, pull over here - I can capture the light."

<!-Use this code for apostrophy... '->Horace was a member of the Ontario Institute of Painters and his favourite painting grounds were in Quebec, the Maritimes, areas surrounding Lake Superior and the Owen Sound area.

Horace passed away in 1993 in Owen Sound.
Horace Valentine Vick CPE, Noted Owen Sound Artist