Listed Canadian Artist: (1917-2011)
Oil on Masonite: mounted in its original 1970's frame
Sight Size: h. 10" by w. 12"
Titled Verso: 'Winter Sunset'
Signed Recto: Lower left
Condition: Clean and varnished with no condition issues to the frame or the painting.
Membership and Accreditation: Associate of the Ontario College of Art.

Please enquire regarding price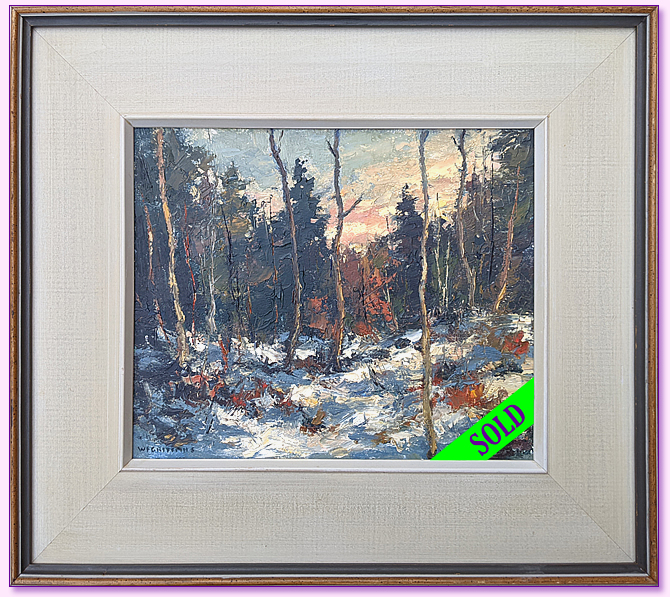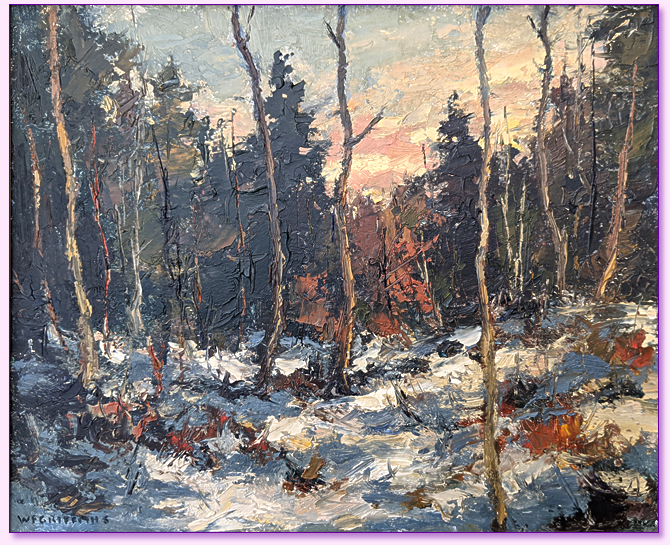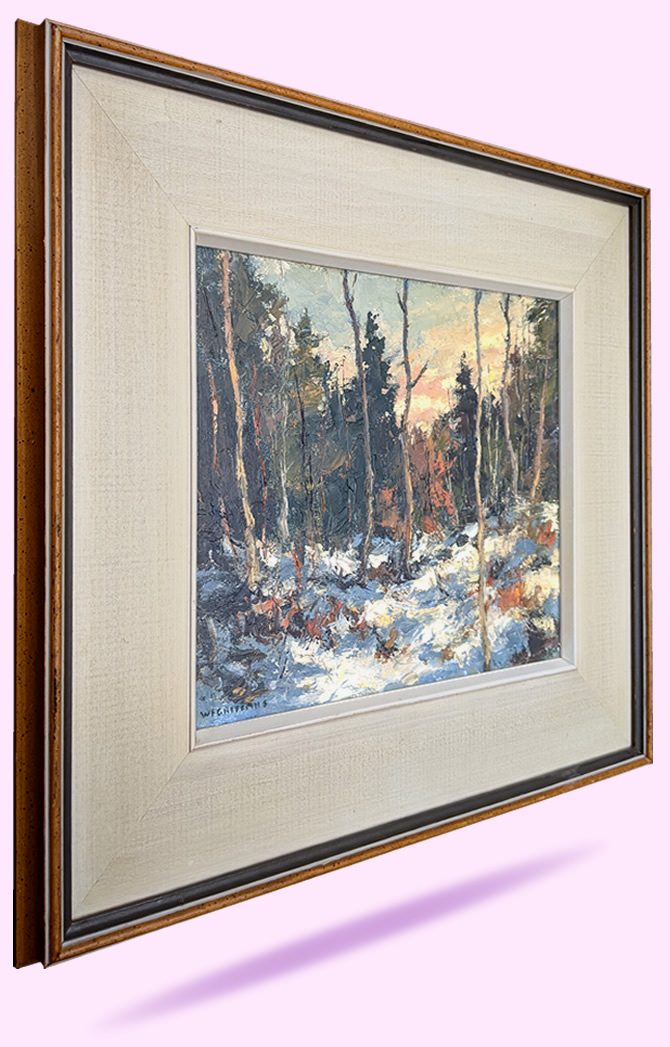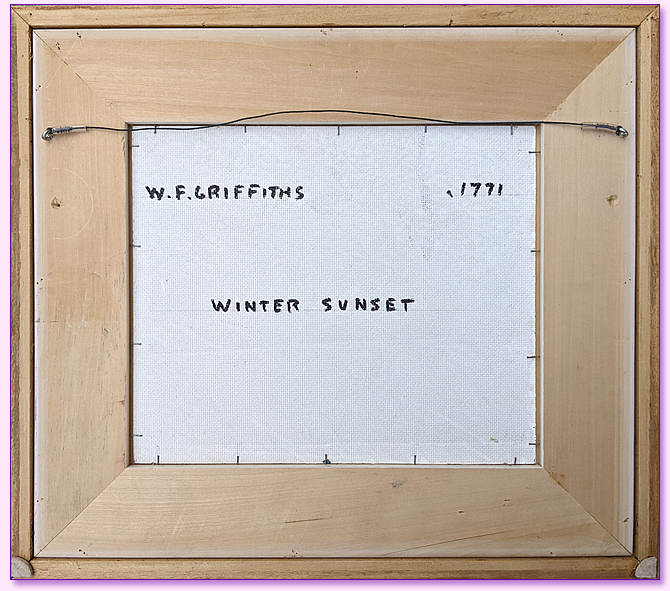 Wilfred Frank Griffiths was a Canadian painter born in 1917. Wilf was a talented artist who studied under the Group of Seven member Franklin Carmichael at the Ontario College of Art. For many years Wilf worked a full time job at Brewers Warehousing in Toronto and painted whenever he could in his spare time, but eventually he decided to take the leap and began painting full-time in 1974.

Another well known Canadian artist, Duncan Grieve Rice, studied painting for several years with the artist Wilf Griffiths. Rice states that his own rugged pallet knife paintings of the Canadian scene reflect the years of diligent study spent with Griffiths, an artist he felt was a highly talented Ontario landscapist.

Wilf Griffiths, who switched to painting full-time in 1974, was mainly a landscape painter with his own unique and colourful palet knife impressionist style. As a naturalist painter he was very impressed with Ontario's expanse of landscape subject matter and he painted and sketched in places like Haliburton, Muskoka, southern Georgian Bay and numerous other settings across the province. Over the next twenty-five years or so, he exhibited and sold numerous works of art at both individual and group showings.


Wilfred Frank Griffiths passed away in 2011 at the age of 94.
<!- use this code for quotation marks "Open Angle bracket" q" "Close Angle bracket" ->

Painting Ref No: 10TOE20LIB-S/OOEX