Listed Canadian Artist: (1917-2011)
Acrylic on Masonite: mounted in a fine quality ca.1990 frame.
Sight Size: h. 16" by w. 20"..... Frame Size: h. 23¼" by w. 27¼"
Titled Verso: 'Marshland, Ravenshoe' (Ontario)
Signed Recto: Lower left
Condition: Clean & recently varnished with no condition issues.
Wilfred's Fine Art Accreditation: Associate of the Ontario College of Art (AOCA).

Please enquire regarding price
Wilfred Frank Griffiths AOCA
A note of interest: Wilf was particularly well known for his smaller size 10"x12" Canadian landscapes, so this larger format can be considered a somewhat uncommon size work. It's mounted in a quality 1990's vintage frame with an inner liner that tends to draw the eye into the setting. It's believed that Wilf didn't paint many larger sized works and after some auction data research covering the past twenty-five years, it's been estimated that maybe one in ten of his paintings may have been this larger sized format.
Please Take Note of this Date Correction: The 'year of passing' date for Wilf Griffiths has been stated in a number of art reference forums, auction results and other formats as being the year 2000 and we also referenced that date. With the assistance of David Griffiths, the grandson of Wilf Griffiths, the record can now be set straight. The year of this talented artist's passing was actually 2011 and not 2000 as has been stated in the aforementioned forums. Thank you David, for this historical data correction.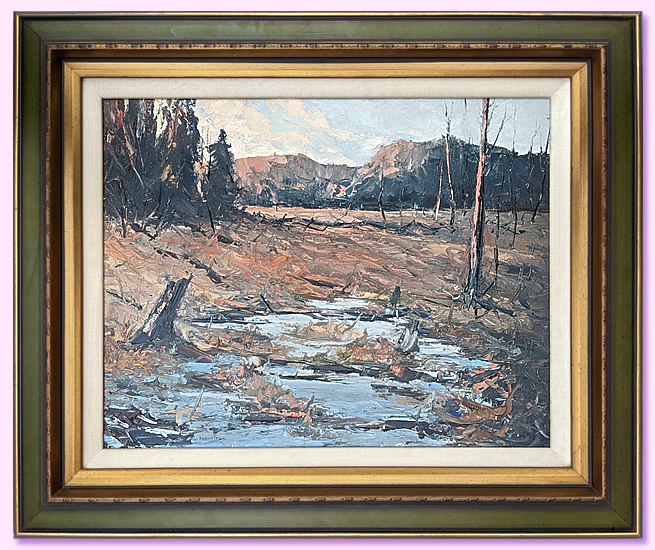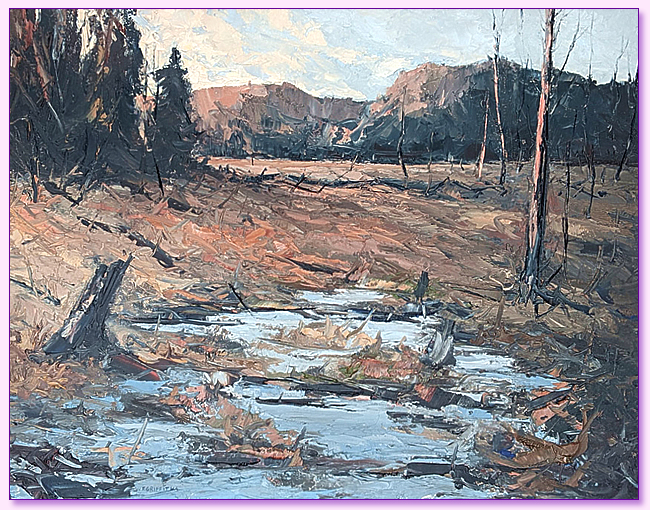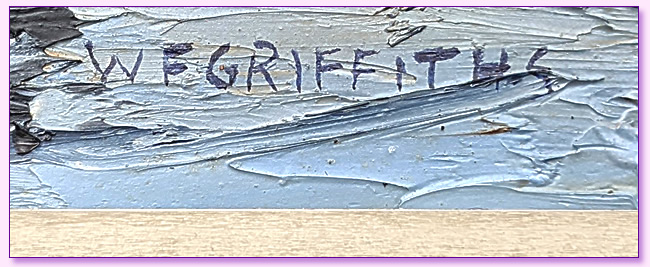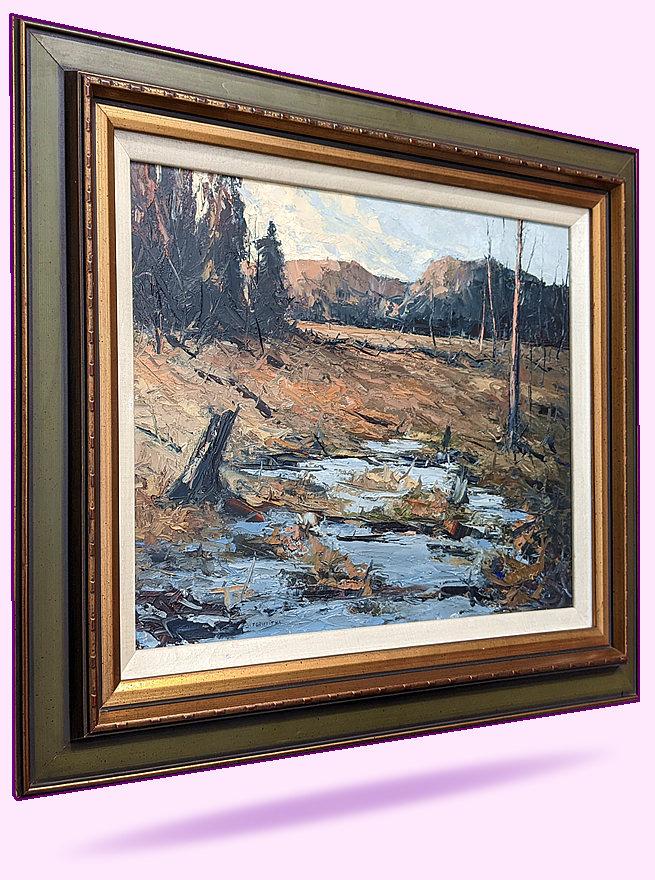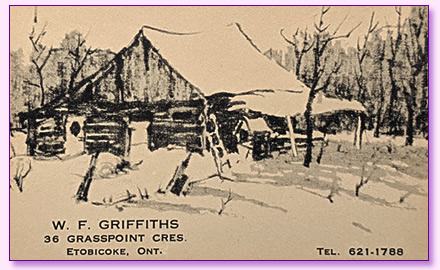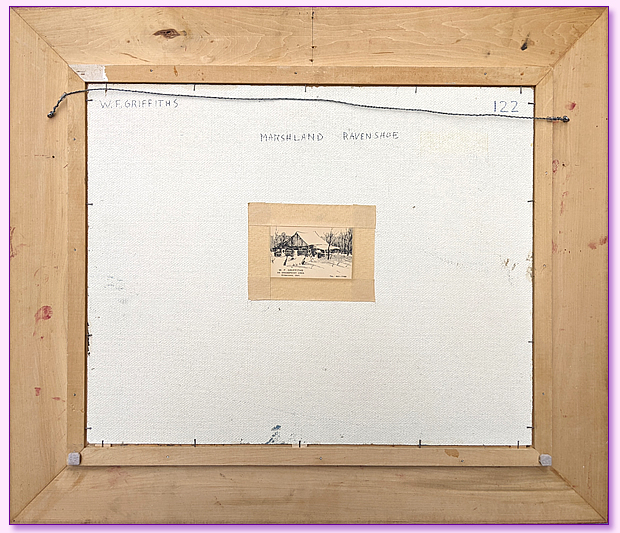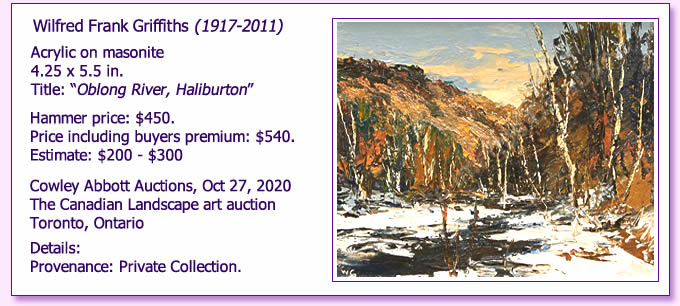 Wilfred Frank Griffiths was a Canadian painter born in 1917. Wilf was a talented artist who studied under the Group of Seven member Franklin Carmichael at the Ontario College of Art. For many years Wilf worked a full time job at Brewers Warehousing in Toronto and painted whenever he could in his spare time, but eventually he decided to take the leap and began painting full-time in 1974.

Another well known Canadian artist, Duncan Grieve Rice, studied painting for several years with the artist Wilf Griffiths. Rice states that his own rugged pallet knife paintings of the Canadian scene reflect the years of diligent study spent with Griffiths, an artist he felt was a highly talented Ontario landscapist.

Wilf Griffiths, who switched to painting full-time in 1974, was mainly a landscape painter with his own unique and colourful palet knife impressionist style. As a naturalist painter he was very impressed with Ontario's expanse of landscape subject matter and he painted and sketched in places like Haliburton, Muskoka, southern Georgian Bay and numerous other settings across the province. Over the next twenty-five years or so, he exhibited and sold numerous works of art at both individual and group showings with other well repected Canadian artists.


Wilfred Frank Griffiths passed away in 2011 at the age of 94.
Painting Ref No: 8ABE22LLE-S/ABEEX
Wilfred Frank Griffiths AOCA Noted Toronto Artist