Canadian Listed Artist: 1939 -
Oil on Canvas - Signed by the Artist
Signed, Titled and Dated Verso: "Guides Par La Musique 1989"
h: 16 in. by w: 20 in.
Monique Bedard, CPQ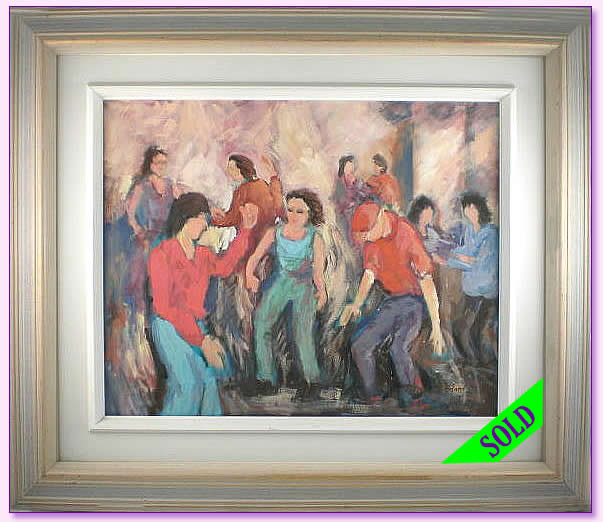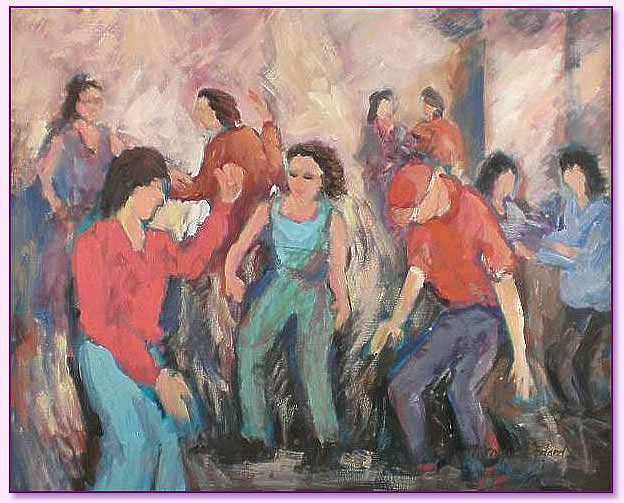 Monique was born in Quebec City in 1939 and has resided in Montreal since 1967. She studied art at the Musée des Beaux-Arts in Quebec City and at Concordia University.

Later Monique studied with Francesco Iacurto, Helmut Gerth and Ross Schorer. She also studied in Paris travelling and painting throughout Europe and Africa.

In her artistic approach the main implication is to provide emotions through human figures. Her works evoke an association of ideas.

Monique Bédard is a member of the Conseil de la Peinture du Québec and a member of the Regroupement des Artistes en Arts Visuels due Québec. She regularly takes part in both solo and group exhibitions throughout Canada.

Monique's artwork can be seen in galleries throughout Quebec including Montreal. She is re-presented in private collections in Canada, United States, South Africa, Portugal and France.

Monique Bedard, CPQ