Listed Canadian Artist
Oil on Board - Signed by the Artist
Titled Verso: "The Delicate Screen - Northern Lake (Lake Kaminising)"
Size - h. 16" by w. 20"
Clare Bice RCA, OSA, A Delicate Screen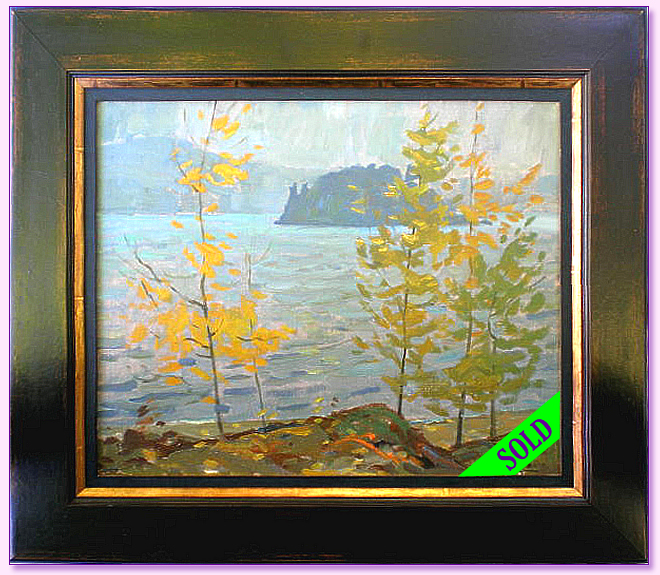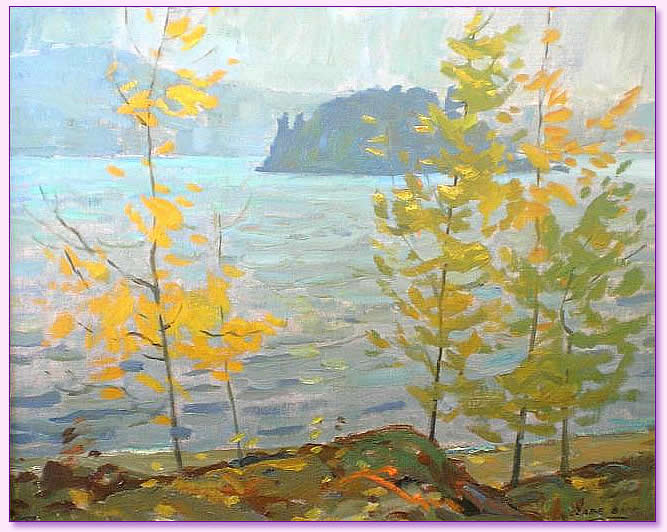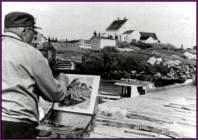 Clare Bice was born on January 24, 1909 in Durham, Ontario. After moving to London with his family in 1910, Clare Bice graduated with a Bachelor of Arts degree from the University of Western Ontario in 1928. After studying art under Eva Bradshaw in London, Ontario, Bice attended the Art Students' League and the Grand Central School of Art in New York City between 1930 and 1932. While working for an advertising agency and as a commercial artist, Bice began writing in the 1930's.
His first of five children's books, Jory's Cove, was published in 1941. Bice joined the Western Art League in 1932, and acted as its secretary from 1934 to 1940.


Aside from his three years of wartime service, between 1942 and 1945, Bice was curator of the London Art Gallery from 1940 to 1972. He also held part time teaching positions at numerous schools of art throughout Southern Ontario. Clare Bice was a member of the Ontario Society of Artists, the Royal Canadian Academy of Arts, and the Arts and Letters Club of Toronto.

Clare was the recipient of the Canadian Government Fellowship (1952), the Canada Arts Council Senior Fellowship (1962 for art and 1972 for writing), and the Canadian Centennial Medal (1967). He received an honorary Doctor of Laws from the University of Western Ontario in 1962, and was made a Member of the Order of Canada in 1973.

Bice became well known as a landscape painter and as a portrait and figure artist. He exhibited his work widely, wrote articles on art, and taught at the Doan School of Fine Art and at various Canadian universities during summer sessions. His work is in the National Gallery of Canada and many important gallery collection and personal collections world wide.

Clare Bice passed away on May 18, 1976 while on a sketching trip in Newfoundland.

Clare Bice RCA, OSA, A Delicate Screen 1970