Canadian Listed Artist:1990-1986
Listed Canadian Artist
Oil on Board
Signed by the Artist
Titled Verso: "Ontario Trilliums, Magnetawan, Camp Charmette, 1966"
h: 16 in. by w: 20 in.
Edith Grace Coombs OSA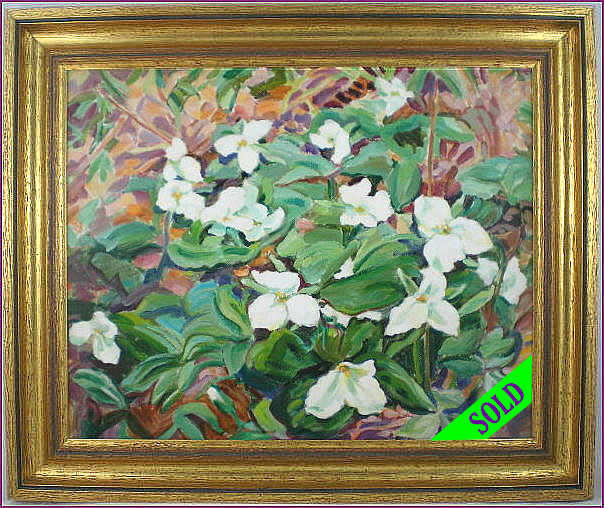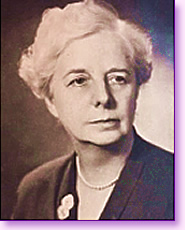 Grace was born in Hamilton, Ontario in 1890. After being involved in art since she was a child, Grace finally received her diploma from the Ontario College of Art in 1918 and later taught at the OCA as an Associate Instructor and then as Full Instructor. During those same years she also studied at the New York School of Fine Art.

Grace worked at the Ontaio College of art at the same time as J.E.H. MacDonald, who was also the principal. Her association with the Group of Seven certainly influenced her work. This painting by Grace shown above can be said to bear some resemblance in both subject matter and style to J.E.H.'s famous painting 'The Tangled Garden', which is part of Canada's National Collection in Ottawa.

Recognized for her floral paintings, she was also known as a landscape and portrait painter in oil and watercolour. Grace also studied and sculpted under the guidance of Emmanual Hahn and created illustrations for books.

Throuhout her artistic carreer she often exhibited at the Royal Canadian Academy and at the Art Association of Montreal.

Grace passed away in 1986.
Edith Grace Coombs, Ontario Trilliums, oil on board