Canadian Listed Artist: 1891-1977
Oil on Board - Signed by the Artist
Titled Verso: "March Cactus" ca. 1950
h: 12" x w: 10"
Arthur Drummond, March Cactus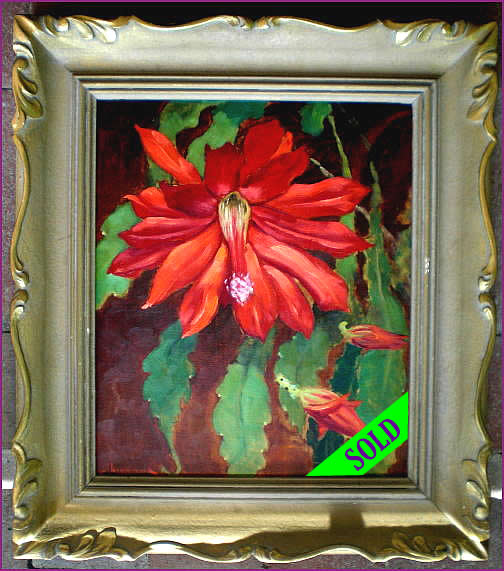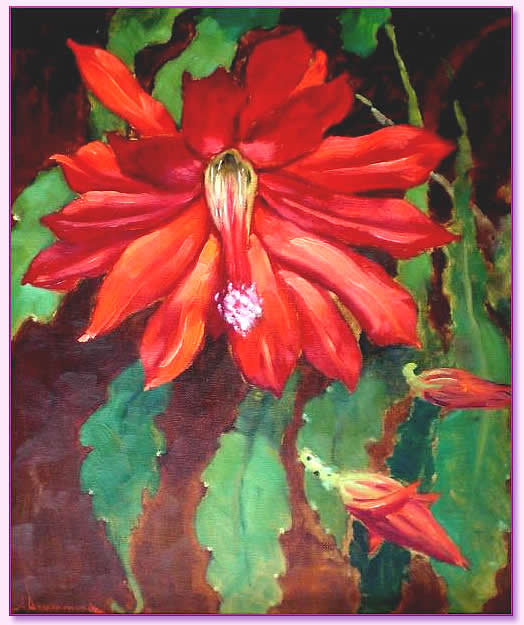 Arthur was born in Toronto in 1891. He attended Upper Canada College and followed his father's footsteps with a career in banking. While working in Toronto between 1909 and 1923, he studied art privately with William Cutts, A.R.C.A. and attended evening classes at the Ontario College of Art, where he studied under noted artists including as C.M. Manly and J.W. Beatty. It was there that he won the Brigden Scholarship in 1919. During this period, he also worked with A.J. Casson, J.E.H. MacDonald, A.Y. Jackson and Arthur Lismer.

Drummond continued to paint whilst travelling across the country on behalf of the bank. Also an accomplished violinist, he played with the Toronto Conservatory Orchestra and as first violinist in the General Motors Symphony Orchestra. After marrying and settling in Orono Ontario, he worked as branch manager while continuing to paint daily and on family vacations in Canada and New England. From his retirement from the bank in 1947 until his death in Orono in 1977, Drummond continued to paint in both oils and water colours with undiminished enthusiasm.

Throughout the years he exhibited regularly with the Royal Canadian Academy and the Art Association of Montreal. Although he was an excellent figurative painter, he preferred to paint landscapes for the feeling of space they inspired. In 1946 he retired from banking and devoted his energy to painting until he passed away in 1977.

His work is represented in collections across Canada and abroad. In 1975, the Robert McLaughlin Gallery in Oshawa honoured him with a retrospective exhibition, spanning 63 years of work.

Arthur Drummond AWCS, March Cactus 1950