Listed Canadian Artist: 1927-
Oil on Canvas - Signed by the Artist
Size - h. 16" x w. 20"
SOLD
Marcel Fecteau IAF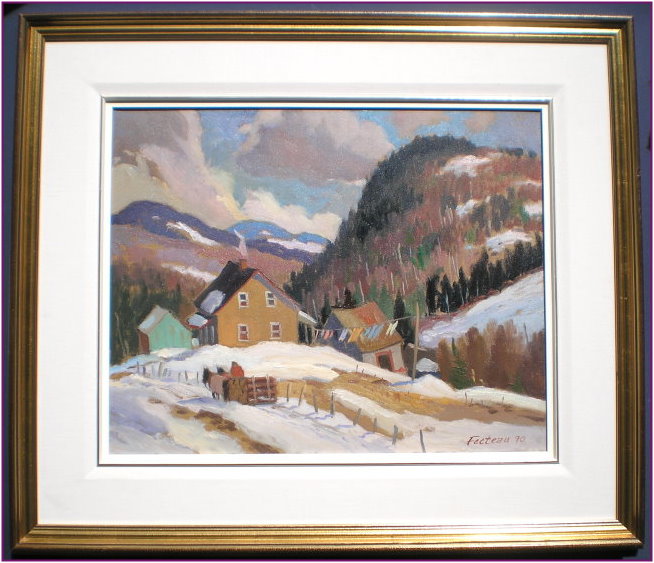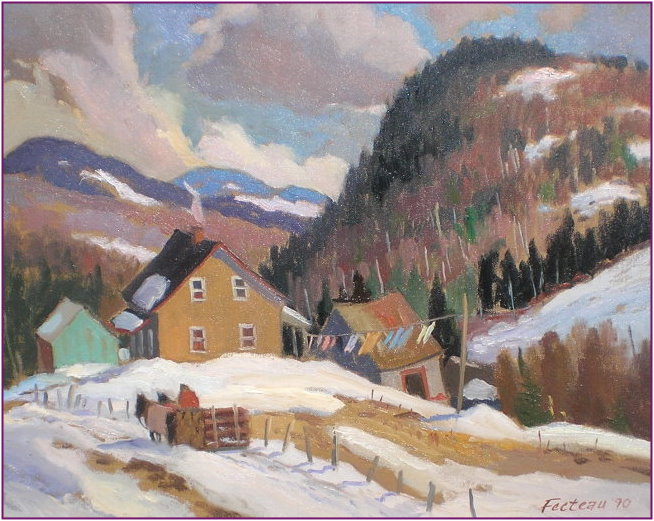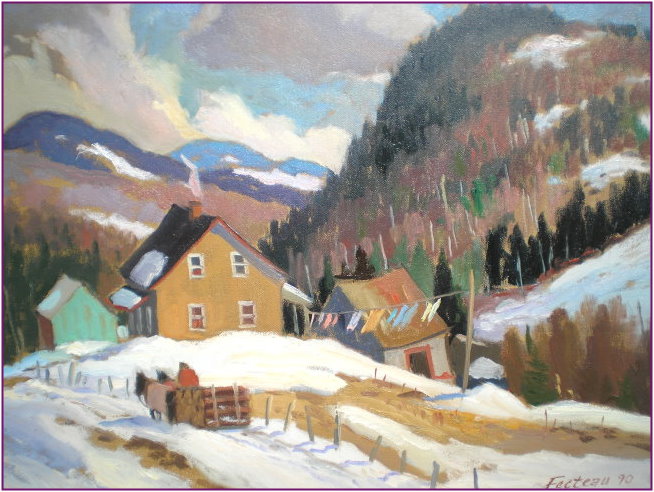 Marcel was born in Montreal, Quebec in 1927 and is a self-taught artist.

He entered the commercial art field and formed his own company making and designing signs.

Since 1969 Marcel has worked seriously at painting. He paints traditional rural Quebec landscape and village scenes in oils and watercolours and one of his paintings was chosen by UNICEF for a Christmas card.
Marcel Fecteau IAF, Logging sled 1980