Listed Canadian Artist: 1929-2001
Acrylic on Canvas Board – Signed by the Artist
Titled Verso: Spring Run-Off Haliburton
Size: h. 12 in. by w. 16 in.
Dick Ferrier AOCA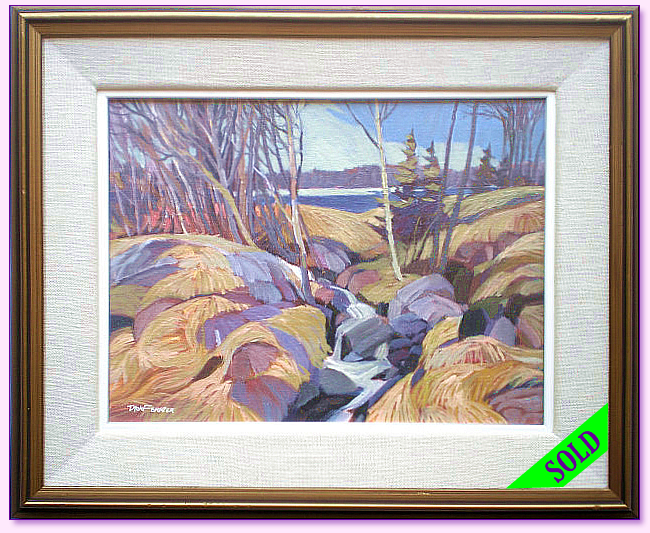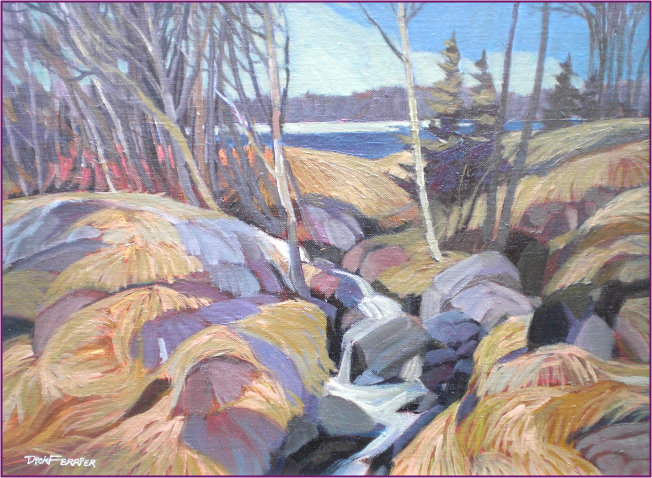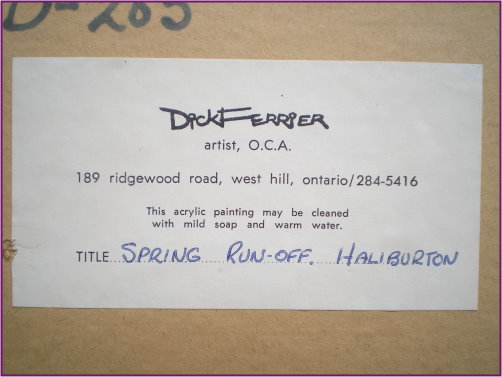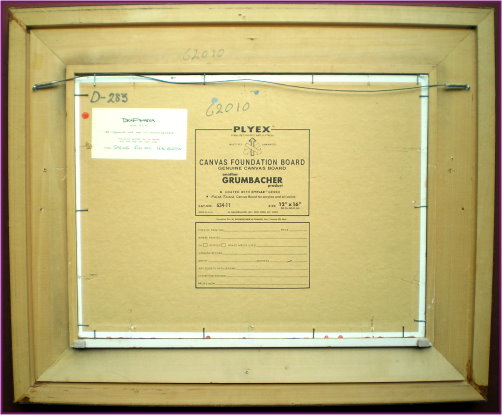 Dick was born in Oshawa, Ontario, in 1929. He studied at the Ontario Collage of Art from 1950 to 1953 in Toronto where he won the Award of Merit for Design, Travelling Scholarship and the Gold Medal in Design.

He worked in the field of commercial art and received numerous national advertising awards and became Senior Art Director of Maclean-Hunter Limited. He served on the Board of Advisors, Art Department of George Brown College and he was also a consultant to a number of companies in the graphics art trade.
In 1970 he turned to painting full time. He became known for his scenes from across Canada which showed him to be a master of composition, colour and draughtsmanship.
Working in oil and acrylic, Ferrier is best known for his landscape paintings of mountains, rivers, lakes and prairies in which you see some similarities to the group of seven.
He had many solo shows throughout Canada, the United States and England.

Dick passed away in 2001.
Dick Ferrier AOCA, Spring Run-Off Haliburton