Canadian Listed Artist: 1942 -
Acrylic on Board - Signed by the Artist
Downtown Alberta City Street Scene - ca. 1970
h: 5 in. by w: 7 in.
Remie Genest, ASA.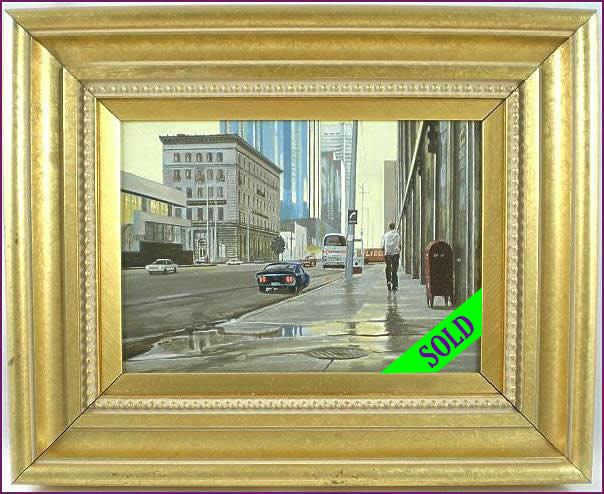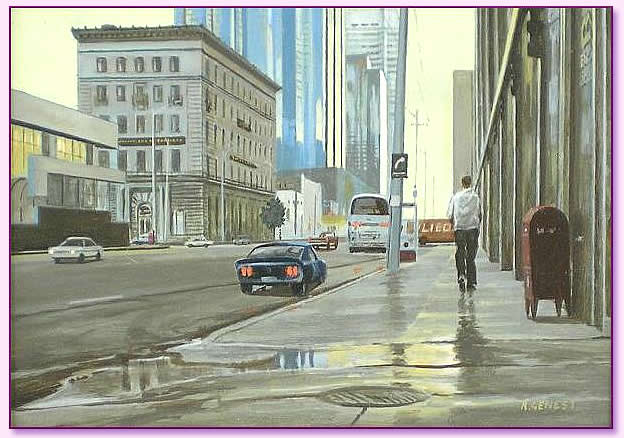 Remie Genest was born in Edmonton in September 1942. By 1972 Remie had earned a BA from the University of Alberta.

A self taught artist, Remie has been painting professionally for almost 3 decades and is known for his captivating Cityscapes. He has travelled and painted extensively throughout the world, including North America, Europe Africa and Asia.

He prefers to use acrylic paint for the vibrancy of colour, lasting quality and versatility the medium. Remie is a member of the Alberta Society of Artists.
Remie Genest ASA