Canadian Listed Artist: 1904 - 1986
Oil on Board - ca. 1950
Signed by the Artist
"Birches"
h: 13 in. by w: 11 1/2 in.
Clifton Wellington Greer AOCA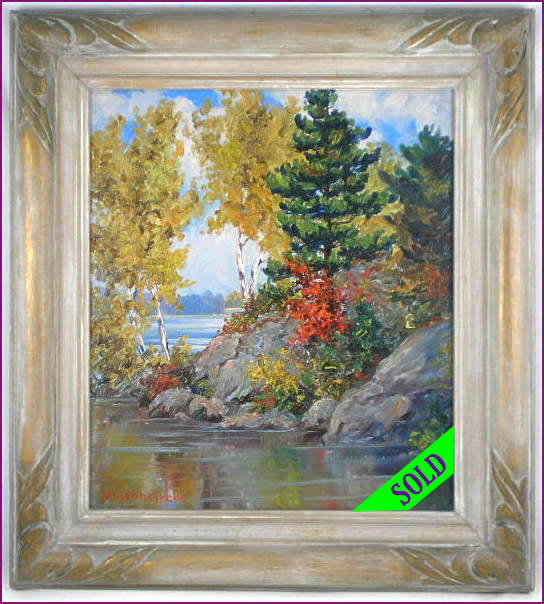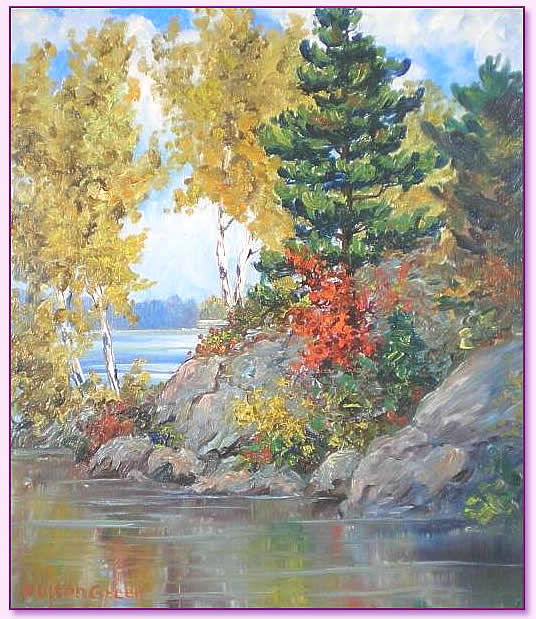 Clifton was born in Toronto in 1904. He studied art at OCA under great artists like: Lismer, MacDonald, Panton, Haines, etc. His chief interest was landscapes in oil. He believed that "a great painting, should hold the mirror up to life, reflecting an enhanced beauty, i.e. truth without distortion."

Clifton has held exhibitions in Toronto, Hamilton, Ottawa, Winnipeg, Calgary and other parts of Canada where "he is recognized throughout the country for his magnificent Canadian landscapes."

Clifton Wellington Greer passed away in 1986.
Clifton Wellington Greer AOCA, Canadian Artist