Listed American Artist: 1890-1971
Oil on Board - dated 1936
Signed by the Artist
Titled Verso: "A Laurentian Village, St. Urbain" (Quebec)
h: 10 in. by w: 12 in.
Edith Hoyt American Artist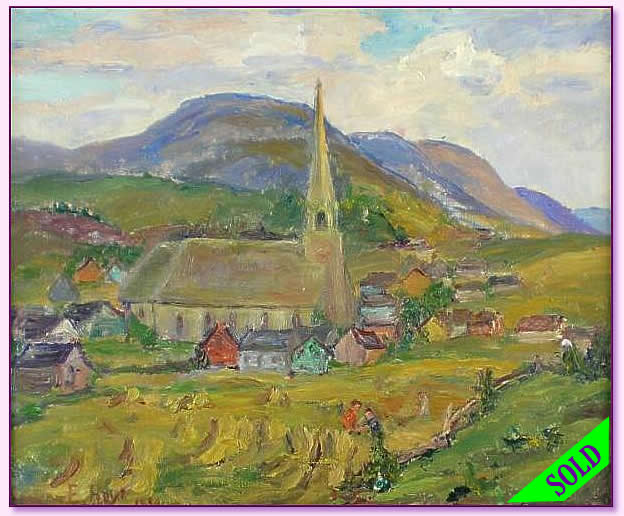 Edith is a well listed American artist, born in West Point, New York in 1890. She exhibited and sold her art work at numerous artist's societies and galleries around Washington, D.C. and Provincetown, Cape Cod, up until the late 1960's.

Working in watercolour and oil her loose impressionist style paintings included both pastoral landscapes and town or city settings.

Edith's love of travel and painting brought her to Quebec for many years where she often stayed at the home of Canadian artist, Ferdinand Tremblay at Cap á L'Aigle with its numerous grandiose vistas.

Her work may be small in scale but is found in many important collections.

Edith passed away in Washington, D.C. in 1971.
Edith Hoyt Laurentian Village, St. Urbain Quebec