Canadian Listed Artist: 1891-1977
Oil on canvas/masonite
Signed by the Artist - ca.1940
Titled Verso: "Guest Houses at Cedar Croft"
H: 10" by W: 12"
Harold McAvoy Canadian Artist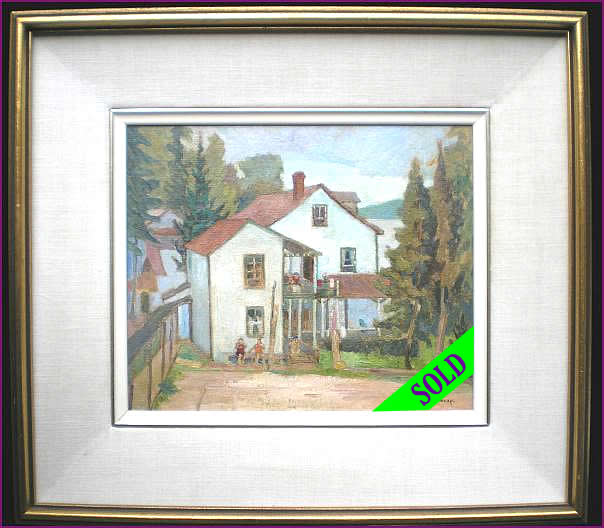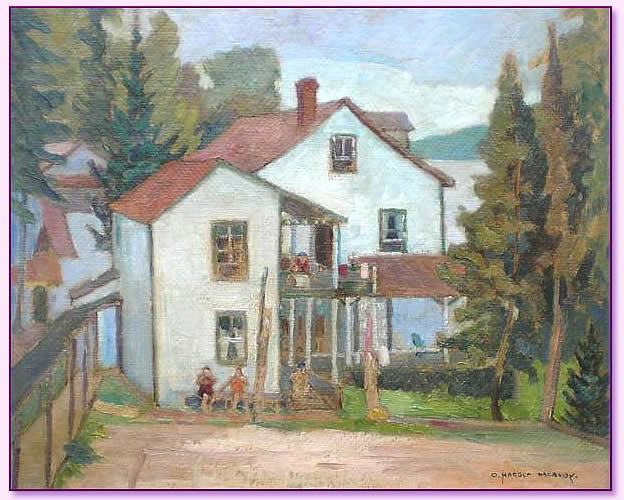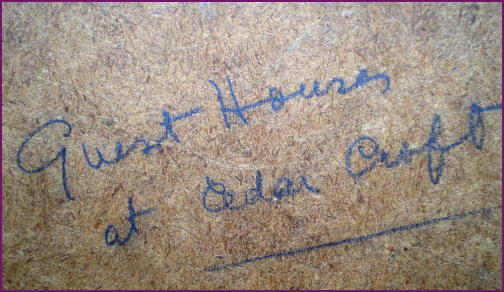 Harold was born in 1891 and studied architecture at the University of Toronto in the 1920's.

He preferred to paint in oil and his subject matter includes coastal and rural scenes in Gloucester and Muskoka. He taught art at the Danforth Technical School in Toronto.

Harold exhibited at the Royal Canadian Academy and his work is in the National Gallery of Canada in Ottawa.


Harold McAvoy passed away in 1977.
Harold McAvoy, Canadian Artist