Listed Canadian Artist: (Active 1912 to 1993 - died 1995), son of artist Hutton Mitchell
Sight Size: h. 18" by w. 24", Oil on Canvas
Titled Verso: Titled in pencil on stretcher "Going Home"
Signed Recto: by the Artist lower right
Framed: Mounted in a unique 1950's hand carved frame with an antique style finish
Condition: Clean, tight canvas, no craquelure, no surface condition issues

Please enquire regarding price
It should be noted: This painting is an exceptionally fine work by Bruce Mitchell, son of Quebec painter and author, William Hutton Mitchell, and it is mounted in a 1950's period hand-carved and techiqued frame that subtly enhances its visual appeal.
Bruce Mitchell, 20th Century Montreal Artist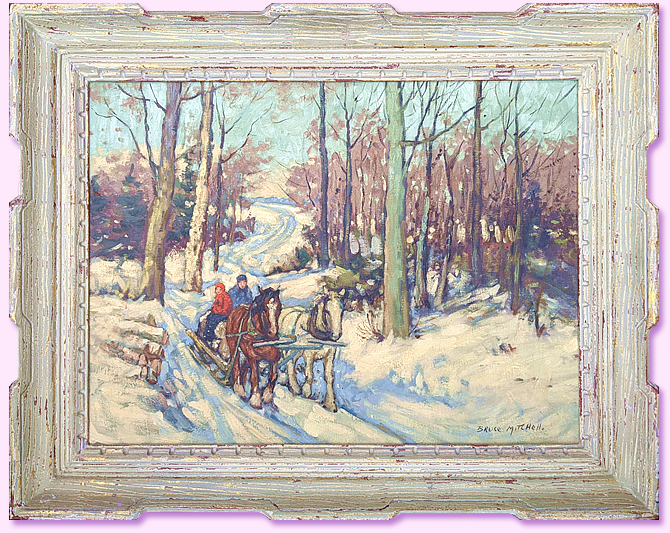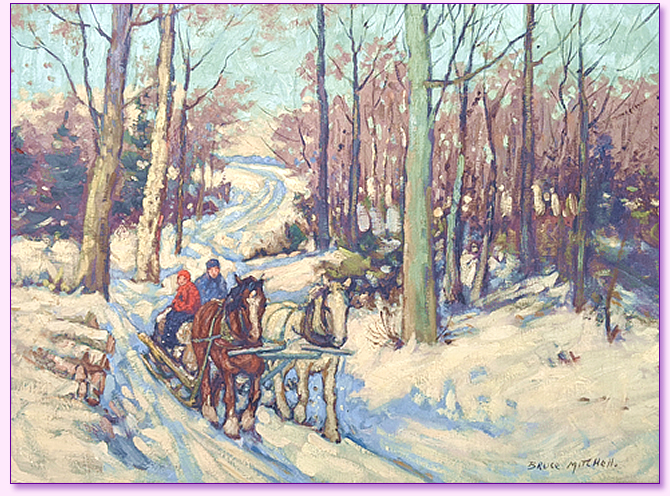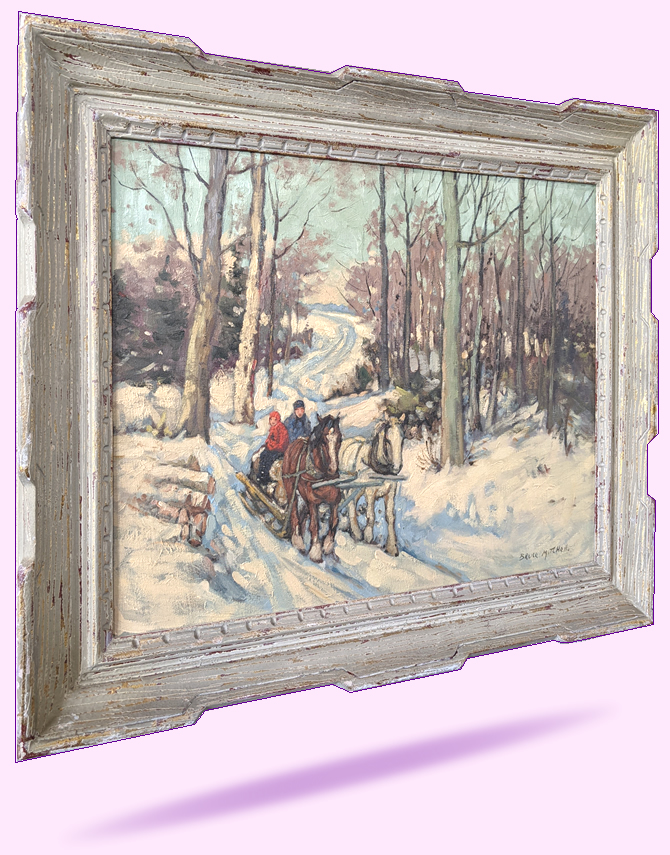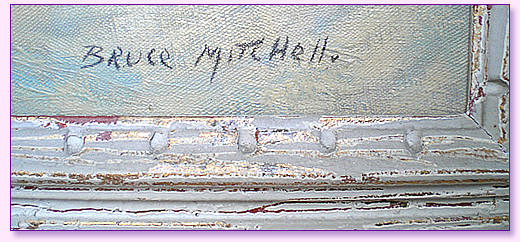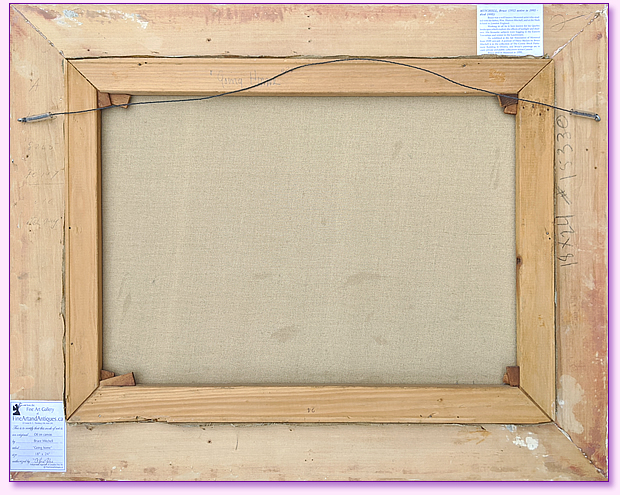 Bruce was a well known Montreal artist who studied under his father, William Hutton Mitchell, and at the Slade School in London England.

Working in oil he is best known for his Quebec landscapes which explore the effects of sunlight and shadows. His favourite subjects were logging in the Eastern Townships and winter in the Laurentians.

He exhibited at the Art Association of Montreal from 1939 onward. A portrait of Darcy McGee by Bruce Mitchell is in the collection of The Centre Block Parliament Building in Ottawa, and Bruce's paintings are in many private and public collections across Canada.
Bruce passed away in Montreal in 1995.
Painting Ref No: 1AOEX10EB-S/TTEX
Bruce Mitchell, Montreal Artist