Listed Canadian Artist: (1918 - 1957)
Oil on Board - ca. 1951
Signed by the Artist
Titled Verso: "Hill 80 - Ste-Adèle-en-Haut, Quebec"
h: 16 in. by w: 20 in.

SOLD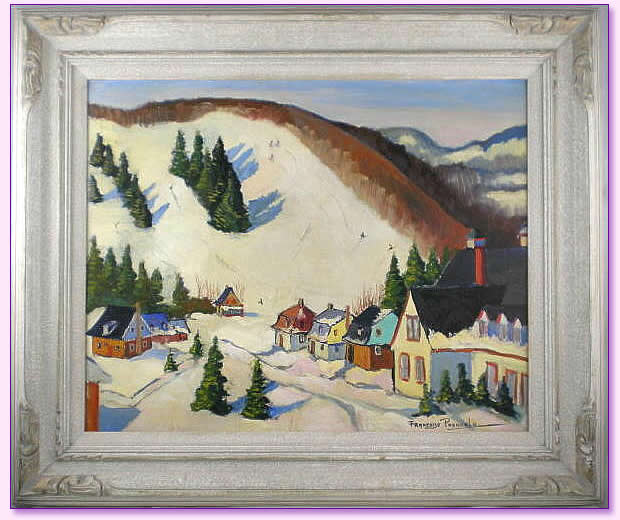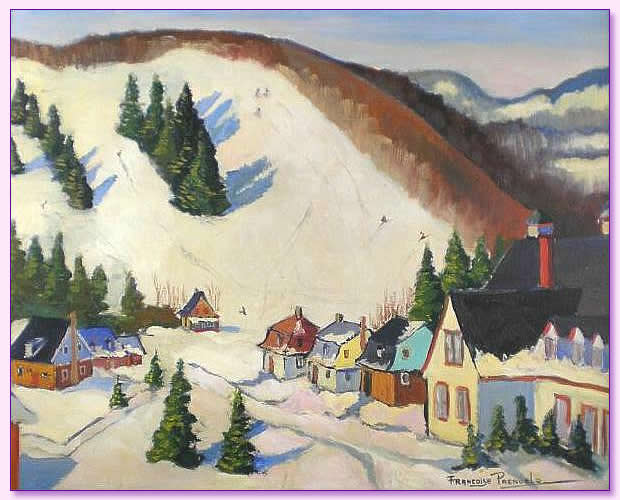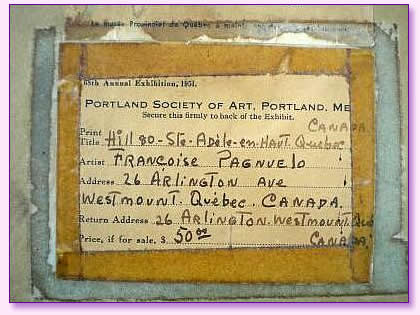 Françoise Pagnuelo was born in Westmount, Montreal, Quebec in 1918.

She studied under Edwin Holgate, Lilias Newton, Thoreau MacDonald, Harold Beament and Adam Sheriff Scott at the Art Association of Montreal. During a viewing of her work in 1952 a writer for the Sherbrooke Daily Record noted "the young artist specializes in portraits and landscapes especially in the Laurentians and the Gaspe region of Quebec. She does not believe in copying, but paints all her canvases from life. Pagnuelo has a good eye for colour and her work has a fresh, appealing quality, modern enough yet not at all startling."
During her career she exhibited her work at the Art Association of Montreal; Amis de L'Art, Saint-Hyacinthe, P.Q.; Atelier à Sainte-Adèle en haut; Montreal Museum of Fine Arts; Chateau Frontenac, Quebec, as well as many others. Her artwork is in many private and public collections in Canada.
Francoise passed away in 1957 at the young age of thirty-nine.