Listed Canadian Artist: 1890-1983
Sight Size: h: 14 in. by w: 18 in. Oil on canvas.
Signed: Recto lower left 'Payne'
Titled Verso: "Evening Gloucester Harbour", and "Harbour Cove - Low Tide ".
Encased within: Its original ca.1940s hand carved and painted pine frame.
Overall Condition: Clean and varnished with no craquelure or surface condition issues.

Please enquire regarding price
Gordon Eastcott Payne OSA, NSSA, CPE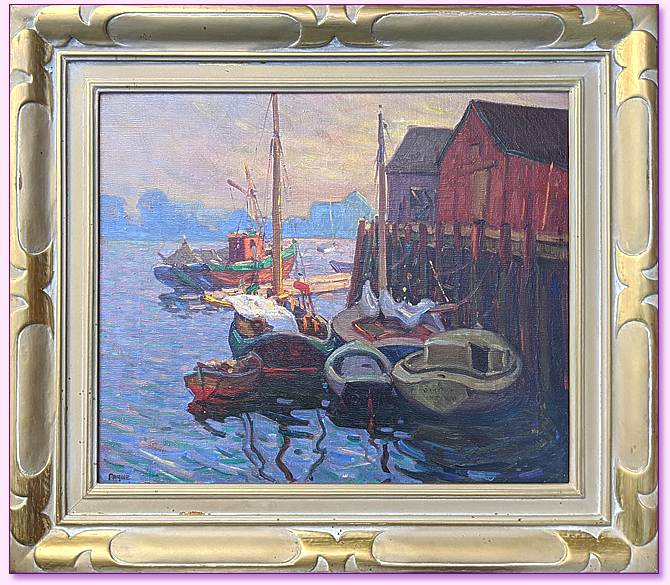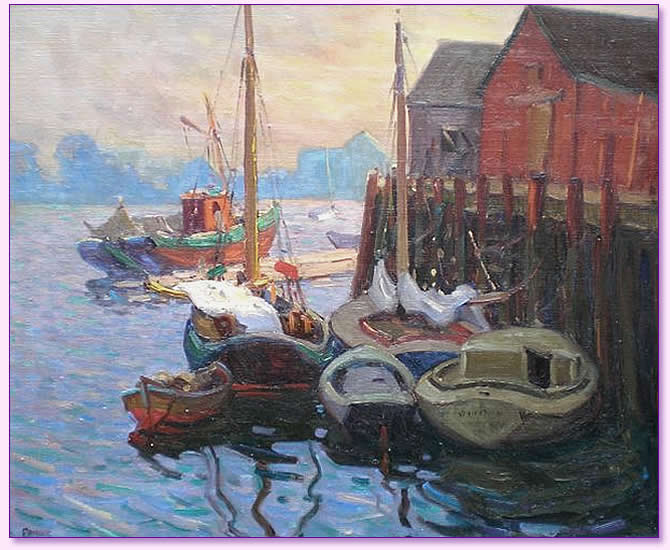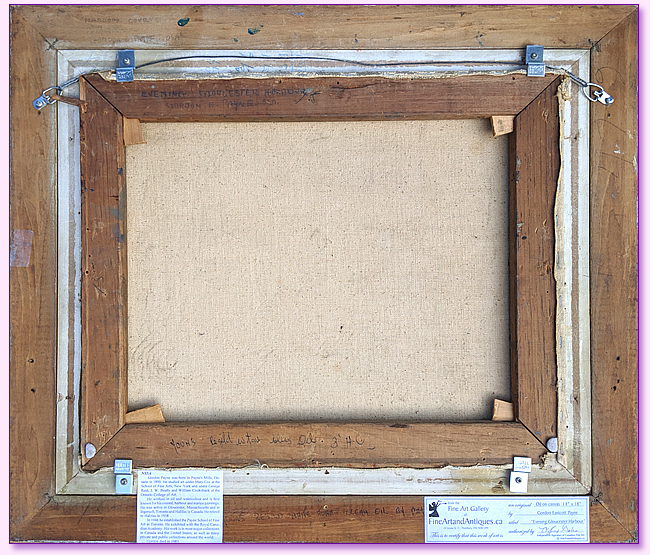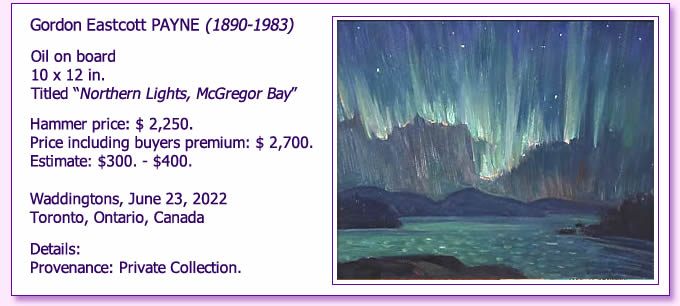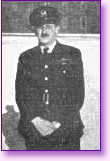 Gordon Payne was born in Payne's Mills, Ontario in 1890. As a boy he watched his uncle, noted Canadaian artist William St. Thomas Smith create watercolour paintings of Ontario's landscape and waterscape settings. He studied art under Mary Cox at the School of Fine Arts, New York and under George Reid, J. W. Beatty and William Cruikshank at the Ontario College of Art from 1910-14.

He worked in both oil and watercolour and is best known for his coastal, harbour and marine paintings. He was an active artist in Gloucester, Massachusetts and in Ingersoll, Toronto and Halifax in Canada. He retired to Halifax in 1958 .

In 1946 he established the Payne School of Fine Art in Toronto. He exhibited with the Royal Canadian Academy. His work is in most major collections in Canada and the United States, as well as many private and public collections around the world. His wife Emma Solvason was a painter in her own right and had exhibited along side her husband on numerous occasions.

Gordon passed away in 1983 at the age of 93.
Painting Ref No:3BBEX12SI-S/AAOEX
Gordon Eastcott Payne, OSA, Canadian artist and printmaker