Canadian Listed Artist: (active 1930-1972)
Watercolour - Signed by the Artist
Nicotiana - Dated 1936
Size: h: 16 in. by w: 11 in.
John Barrie Rennie, AOCA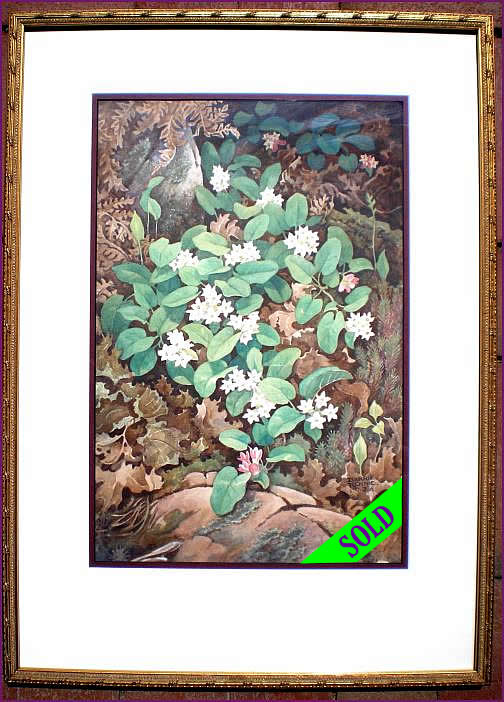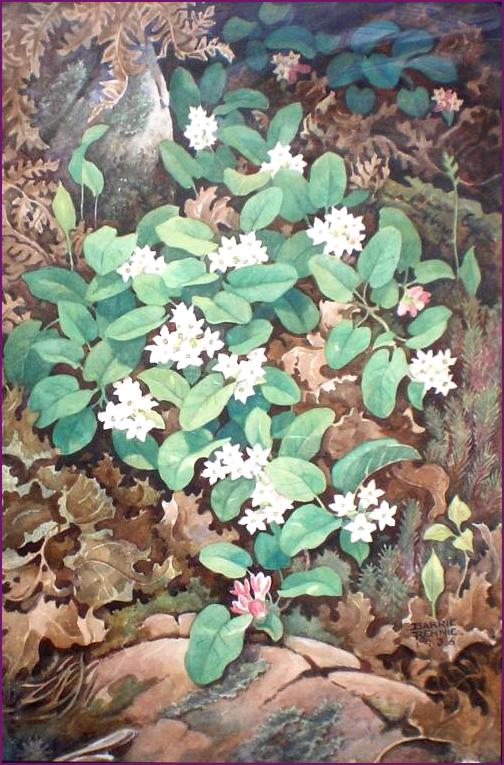 John Barrie Rennie was born in Toronto in 1900 and studied art under A. Y. Jackson, Arthur Lismer and J. E. H. MacDonald at the Ontario College of Art in Toronto and at the Art Students' League in New York City in the early 1930's.

He produced works in oil, watercolour and coloured woodblock and is best known for his wildflower studies. Rennie was commissioned by the Canadian Audubon Society to capture the beauty of wild flowers in their natural habitat. His wild flowers and snow scenes appeared in the 1960's on the Canadian Artists Series Christmas Cards and Coutts hasti-notes. A painting of his, "White Trilliums" hangs in the prestigious Ontario House, London, England.

Rennie was a naturalist and lover of the outdoors for most of his life. During his career Rennie travelled throughout Canada painting flowers and landscapes and accompanied A. Y. Jackson on painting excursions to the Canadian North, with George Thomson to the Bruce Peninsula and Ralph Burton to the Gatineau and Ottawa region.

John Rennie's art work is in many galleries and corporate and private collections across Canada and the United States.

John passed away in 1972.
John Barrie Rennie noted 20th century Canadian Artist