Listed Canadian Artist: 1892-1977
Oil on Board
Signed by the Artist Verso and Titled:"Grazing Sheep"
Dated 1967 lower left under frame
h: 12 in. by w: 14 in.
Harry Draper Wallace CPE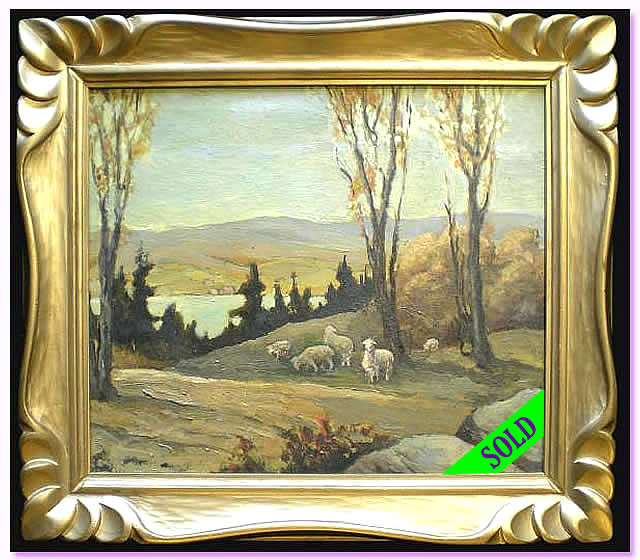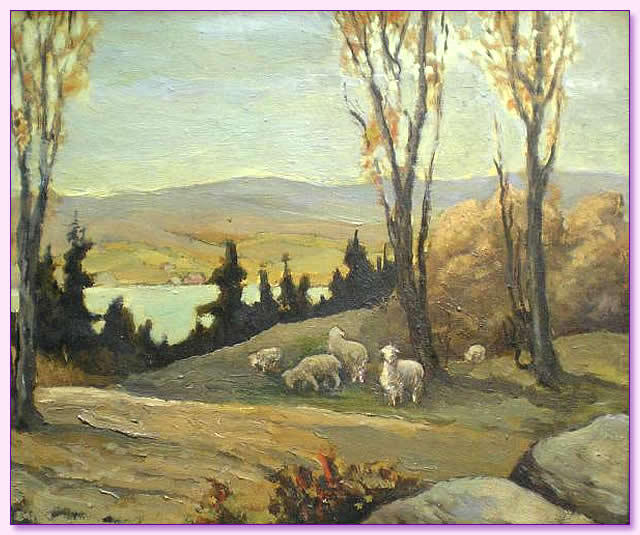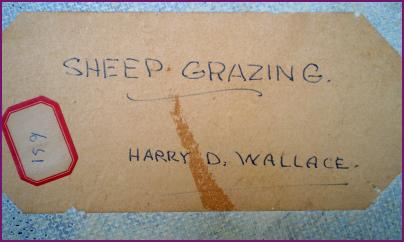 Harry was born in 1892 in Toronto. He studied engineering at the University of Toronto and studied art under Fred Haines at the Ontario College of Art.
In the 1930's he worked as an illustrator for various Toronto magazines such as, Canadian Comment, Gossip, and Homes and Gardens. After those years he worked as an artist primarily as an etcher, specializing in, and receiving high acclaim for his urban architectural scenes. Harry was involved in numerous art shows over the years produced by the Canadian Society of Painters and Etchers
Harry, who is best known for his urban, architectural and historical scenes, was also a competent painter in oils and watercolours and was a full member of the Society of Canadian Painters and Etchers. He was fond of plein air painting rural life settings in the Muskoka region of Ontario.
Harry passed away in Toronto in 1977.
Harry Draper Wallace, Canadian Painter and Etcher