Listed Canadian Artist: 1907-1994
Oil Painting on Panel - Signed by the Artist
Titled: "Rue Vinet, St-Henri"
Provenance: Walter Klinkoff Gallery
h: 12" by w: 16"
John Stanley Walsh CSPWC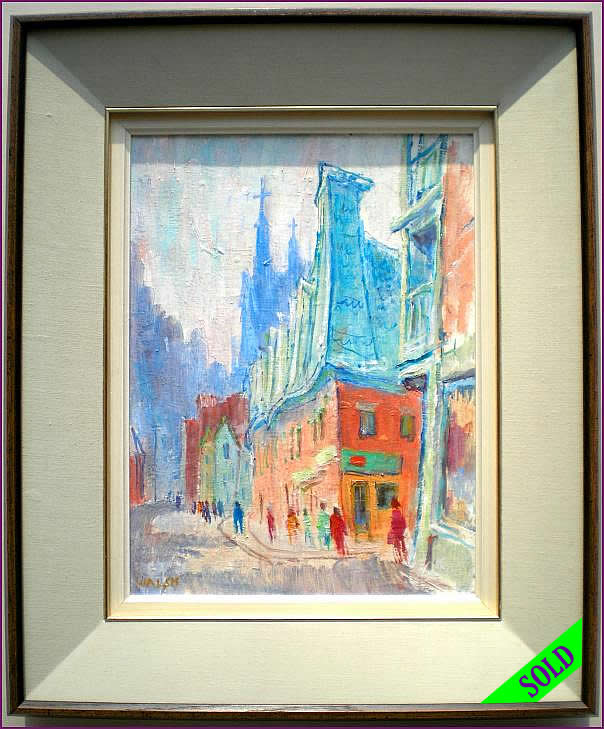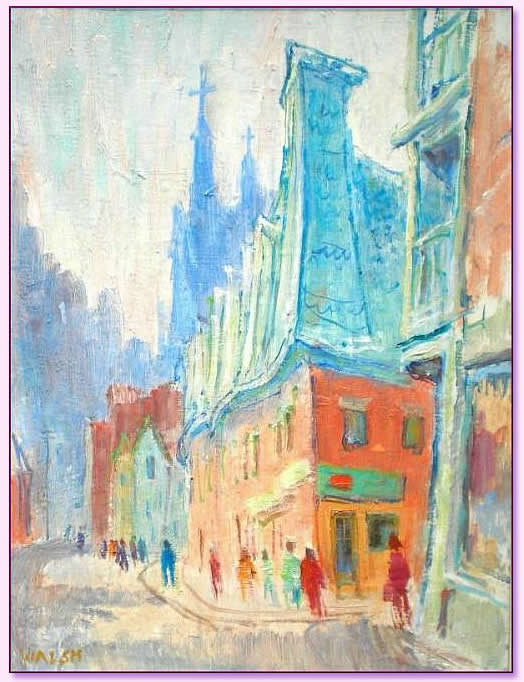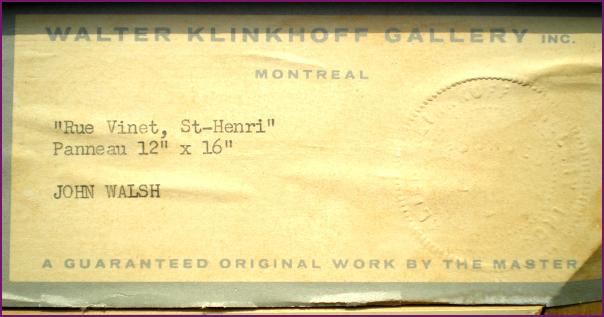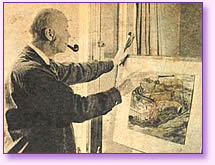 John was born in Brighton, England in 1907. He studied at the Central School of Art in London and the Birmingham School on Art also in England.

John was posted to Canada by the British Admiralty in 1940 and eventually settled in the Montreal area where he became widely known as a painter of night and day scenes of the Montreal urban landscape. He painted with Leopold Masson and Arthur Lismer.

John was chosen as one of sixty Canadian painters to represent Canada in a group of watercolours given to Queen Elizabeth to become part of her art collection in the royal library at Windsor Castle. John Walsh's watercolour was the only Quebec work chosen.

His paintings are in the collections of the Montreal Museum of Fine Arts, the Art Gallery of Ontario as well as the National Gallery in Ottawa plus many other Canadian galleries and private and public collections worldwide.

John Stanley Walsh passed away in 1994 in Lachine Quebec.
John Stanley Walsh CSPWC, Noted Montreal Artist