Canadian Listed Artist: 1909 - 1983
Oil on Board - ca. 1940
Signed by the Artist
h: 8 1/2 in. by w: 12 in.
Dorothy Wardell RCA, OSA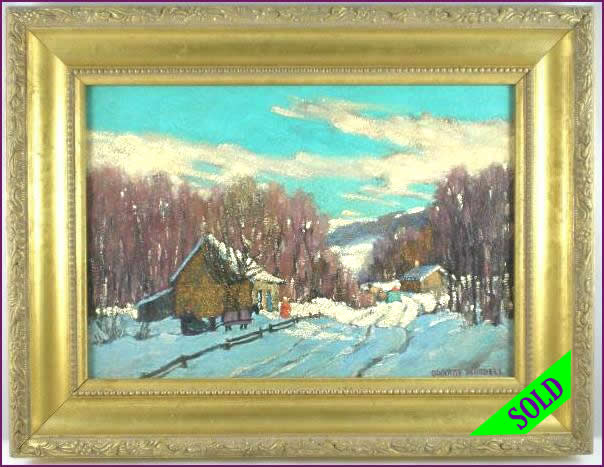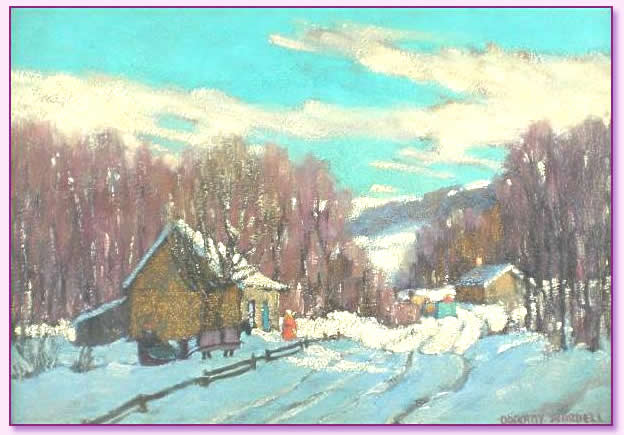 Dorothy was born in Hamilton, Ontario in 1909 and studied art at the Central Technical School and also at the Ontario College of Art, plus she studied painting under Manly Macdonald.

Dorothy continued further studies at the Art Students' League in New York City under Robert Brockman, NA and Wm. McNulty. She worked in oils, watercolours, gouaches and pastels. Her subjects included Toronto streetscapes and backyards, Quebec rural scenes and some large-scale religious works for Toronto churches.

Ms. Wardell was among the groundbreaking group of women in art history of Canada. She was active in the Arts and Letters Club, and was a member of the Ontario Society of Artists and the Royal Canadian Academy. At a time when female artists were only just being recognized for their work, Ms Wardell's paintings were featured at the Montreal Museum of Fine Arts and the Art Gallery of Toronto (now AGO) alongside members of the Group of Seven and Canadian Group of Painters.

Dorothy exhibited with the Royal Canadian Academy in 1942 and with the Art Association of Montreal from 1942 to 1945.

Dorothy Wardell passed away in 1983.
Dorothy Wardell RCA, OSA, Noted Hamilton Artist