Canadian Listed Artist: 1909-1996
Oil on Board - Signed by the Artist
Painted ca. 1960 - Titled Verso:"Daisies"
h: 8" by w: 10"
William Arthur Winter RCA, OSA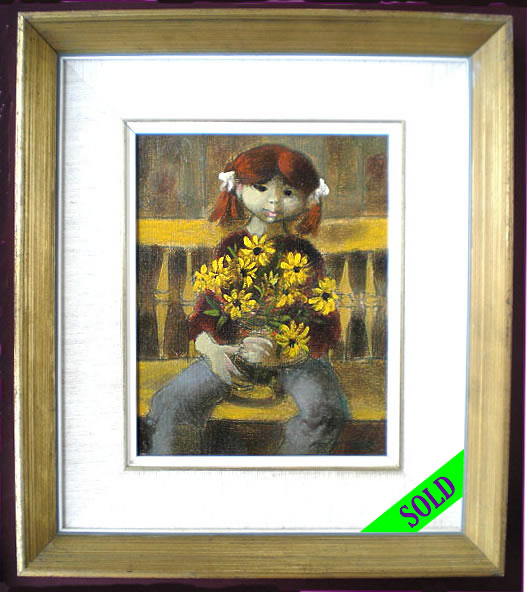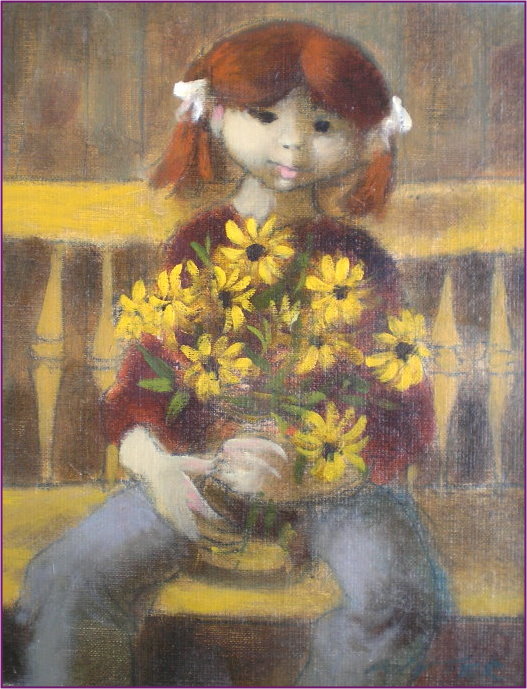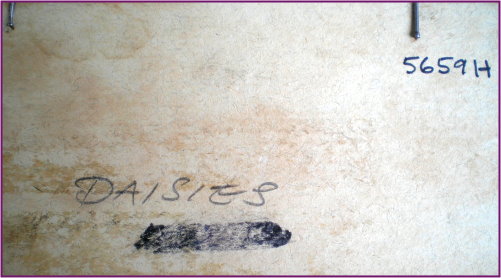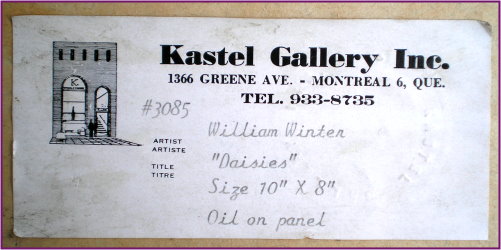 William Winter was born in Winnipeg, Manitoba in 1909. He studied art under Frank H. Johnston and Lionel LeMoine Fitzgerald at the Winnipeg School of Art from 1923-1929, and then from 1930-1935 he worked as a commercial artist at Brigden's in Winnipeg, while continuing to study art. He moved to Toronto in 1937, and established an advertising firm with Lesley Wookey and Jack Bush in 1942.

In 1955, Winter left his career in commercial art to work as an independent artist. He deposited his RCA diploma painting, Street Scene, depicting a lively group of children playing on a side walk, at The National Gallery of Canada this same year.

The Globe and Mail reporter Blake Kirby noted that Winter's paintings are appreciated for their sensitive depiction of the attitudes and habits of children and youth in lively, colourful paintings.

In the 1960's Winter taught drawing and painting at the Ontario College of Art and the Artist's Workshop, both in Toronto. He also travelled and painted in Italy, Spain, Greece and Mexico.

Today, Winter's paintings can be found in important galleries and collections in Canada, the U.S. and abroad.

William Winter passed away in England, in 1996.
William Arthur Winter RCA, OSA, Noted Toronto Painter