Listed Canadian Artist: 1893-1941
Serigraph signed "F.H." in the screen
Titled "Christmas Morning"
w. 5in. by h. 3.5 in.
Archivally Matted and Framed
Frank Charles Hennessey RCA, OSA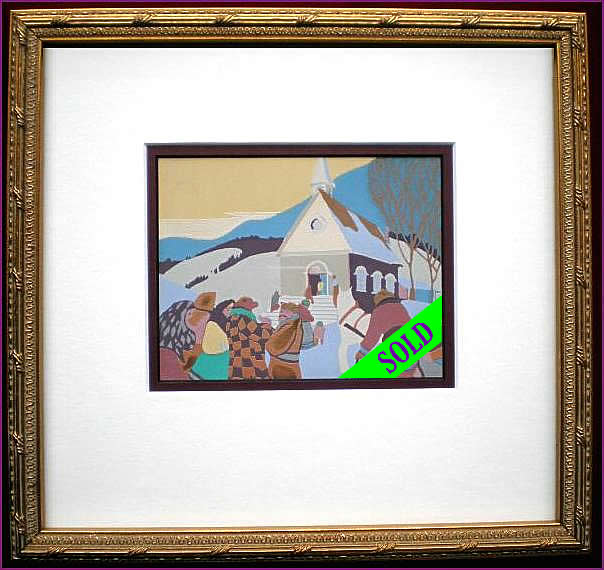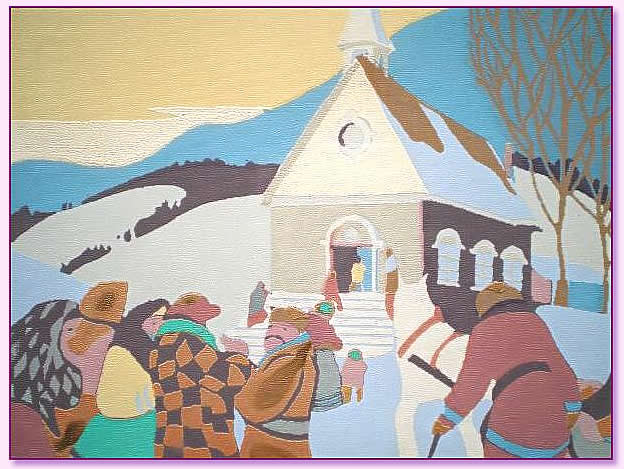 Frank was born in Ottawa in 1893 and studied at Albion College, Michigan. He travelled to the Arctic Circle as an assistant naturalist and artist (1907). Working mainly in coloured chalk but also in oil and pastel, he painted landscapes, habitant scenes and animals especially birds. Frank painted mainly in the Laurentian and Gatineau areas of Quebec and in Algonquin park in Ontario.

He illustrated several bird books such as Birds of Canada by P. A. Taverner and exhibited with the Royal Canadian Academy and the Art Association of Montreal. Frank's artwork is in the collections of the Art Gallery of Ontario, the Musée due Québec in Quebec City and the National Gallery of Canada and many other public and private collections world-wide.

Frank passed away tragically in 1941 at the young age of 48 years.
Frank Hennessey RCA, OSA, Canadian Artist Printmaker