Listed Canadian Artist(1917-1979)
Etching - signed in pencil by the artist
Titled "Winter Day" - 1948
Numbered 7/50
w. 5 1/2 in. by h. 9 1/2 in.
Moses Reinblatt CSGA, Printmaker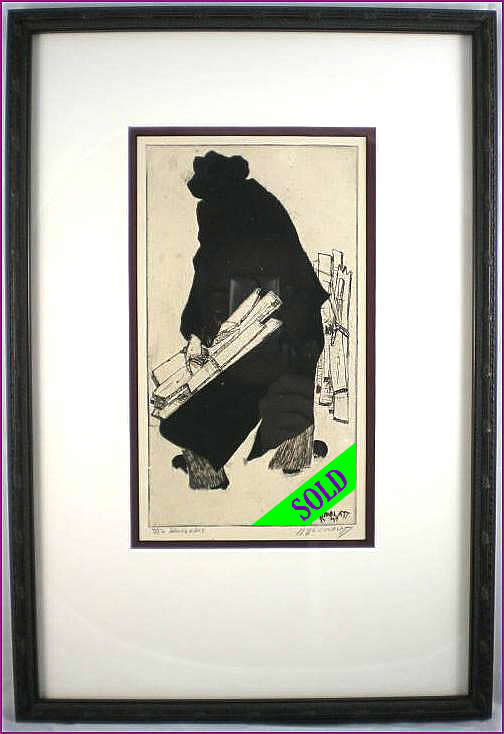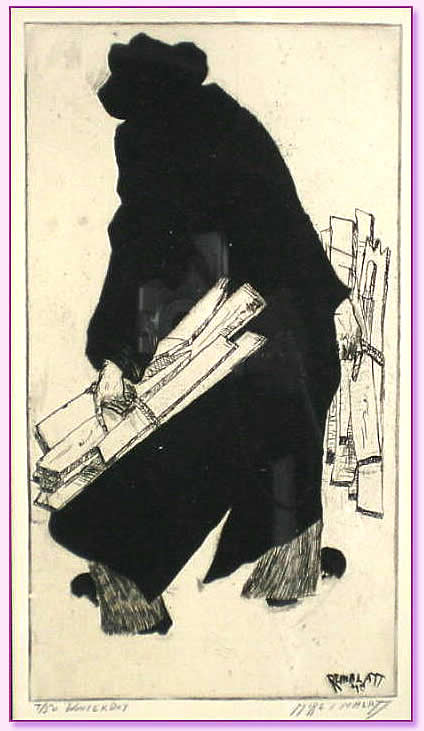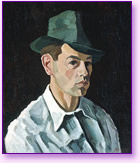 Moe Reinblatt was born in Montreal, the son of a Bessarabian rug-maker. He showed artistic ability and studied painting first with Anne Savage, and later with Alexandre Bercovitch at the Montreal Museum School of Fine Art.

His first exhibition was held in Montreal in 1936. Reinblatt joined the RCAF in World War II, and was later appointed an official war artist. Following the War he joined the staff of the Montreal Museum School of Art and taught drawing and painting. During his free time, he worked on his own paintings and graphic art.

In his early years, Reinblatt's work reflected a strong social consciousness, in which he depicted the poor and 'down-and-out' in Montreal. In the 1960's and 1970's, he moved away from this subject-matter to paint landscapes and figurative work. He became particularly interested in painting horses in his later years.

Reinblatt's work is in many important collections including the National Gallery of Canada, the Art Gallery of Ontario, and the Montreal Museum of Fine Art.

Moe Reinblatt died in Montreal in 1979.
Moses Reinblatt CSGA, Canadian Printmaker